September is finally here and I am so ready for the fall weather. Even though we don't really get a true autumn season and it's still 90 degrees here, my brain is switching from summer foods to fall foods. These awesome little bites of goodness are not necessarily an autumn food, but somehow I associate it as such.  Maybe it has to do with the fact that football season is upon us and these make for a perfect football party appetizer. I found this recipe on Damn Delicious a couple of years ago and it's definitely a favorite in my house as well as a crowd pleaser. They're loaded with protein and low in fat so this is one party snack you can load your plate with and feel good about it!
---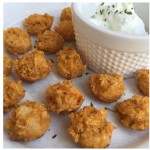 Buffalo Chicken Quinoa Bites
2 C. cooked quinoa
2 C. cooked & shredded chicken
1/2 C. goat cheese
1/2 C. sharp cheddar cheese
1/2 C. buffalo sauce
1/2 C. Panko
2 large egg, beaten
4 TBSP flour
Kosher salt, freshly ground black pepper & parsley to taste
This recipe is doubled and will yield approximately 84 bites.
---
Step 1:
Preheat oven to 350 degrees fahrenheit and spray mini muffin tins with non-stick spray and set aside.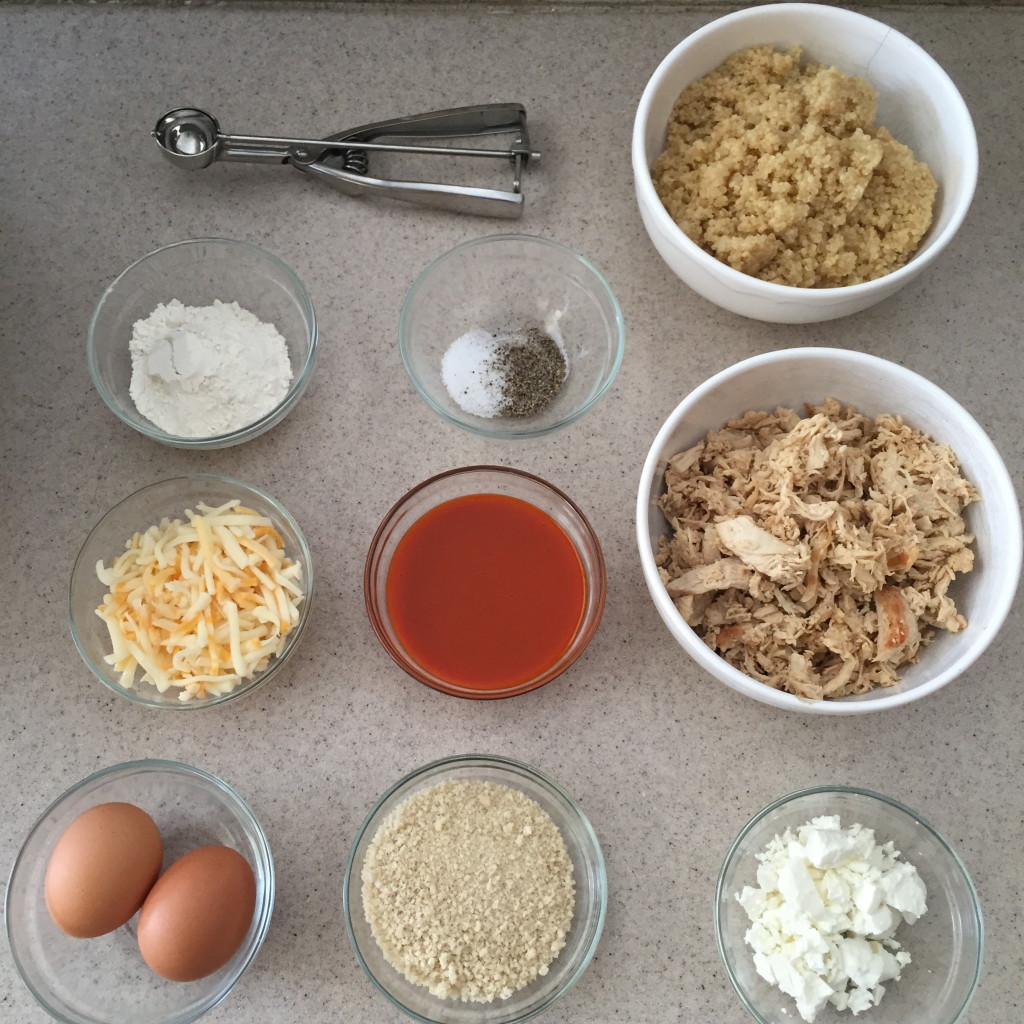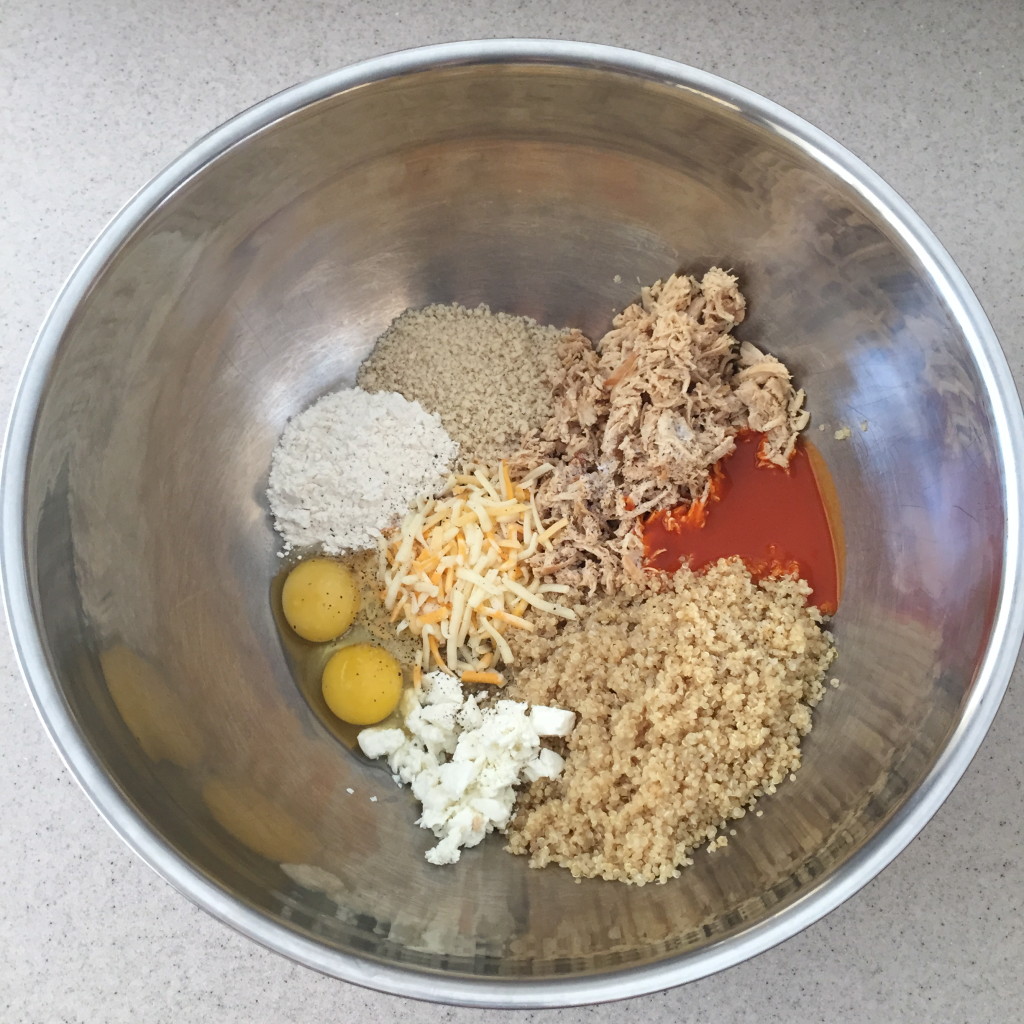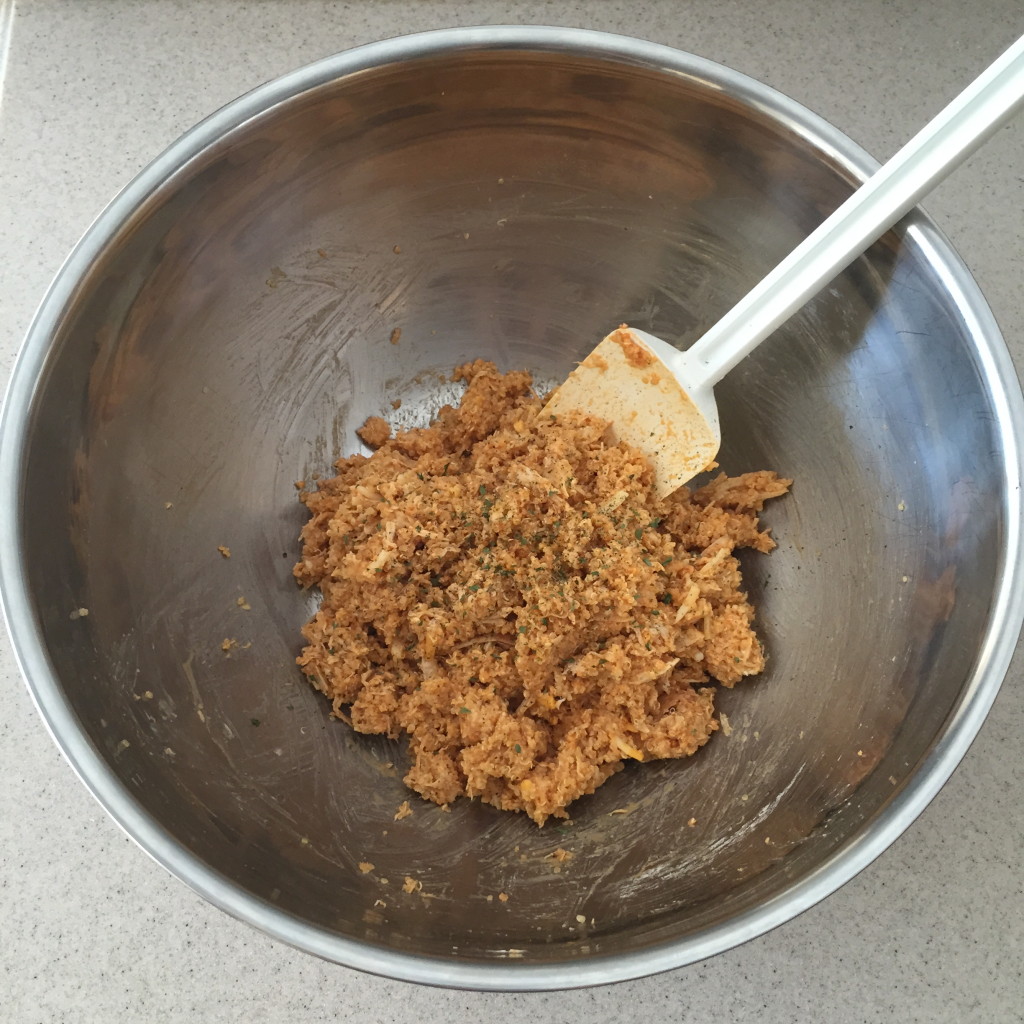 Step 2:
Combine all ingredients together in a large mixing bowl.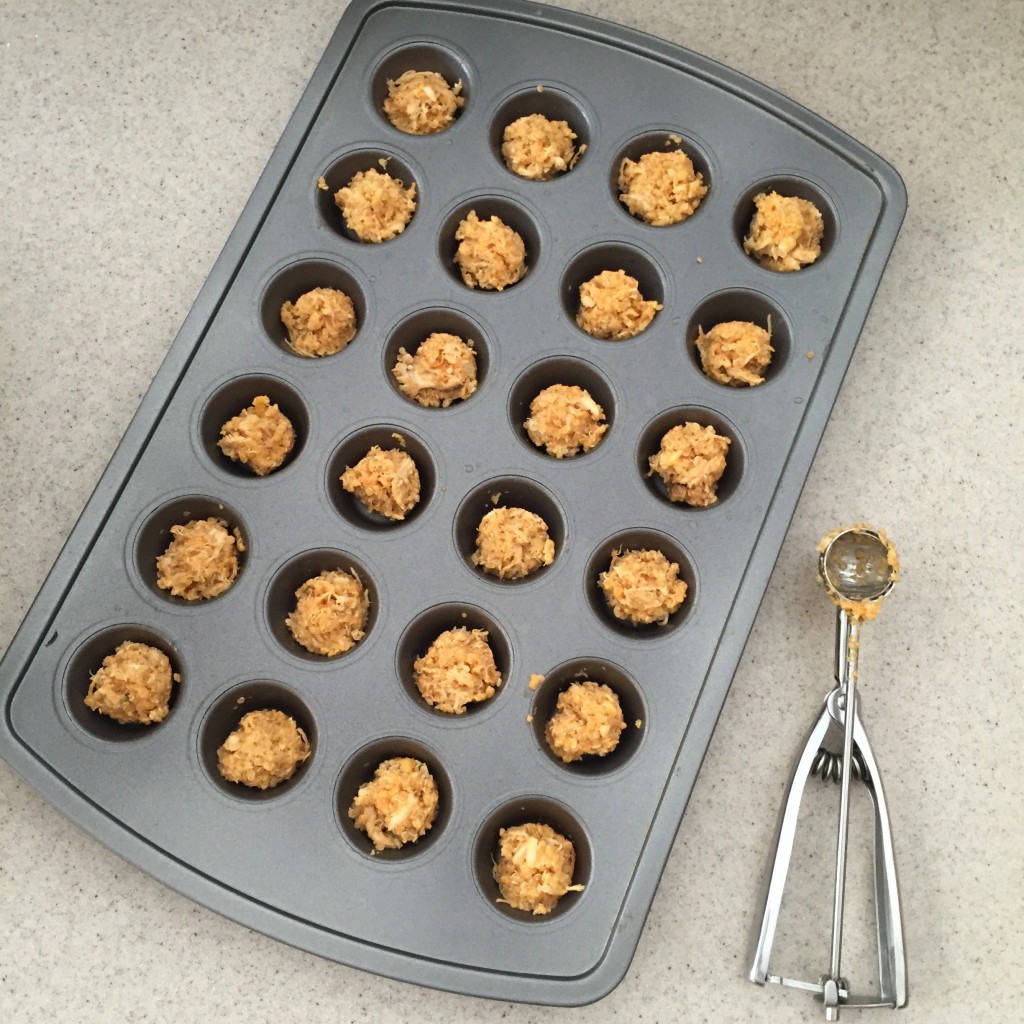 Step 3:
Using a small spoon or small melon baller to scoop & firmly pack the mixture then place in muffin tin. Bake for 18-20 minutes or until golden and set.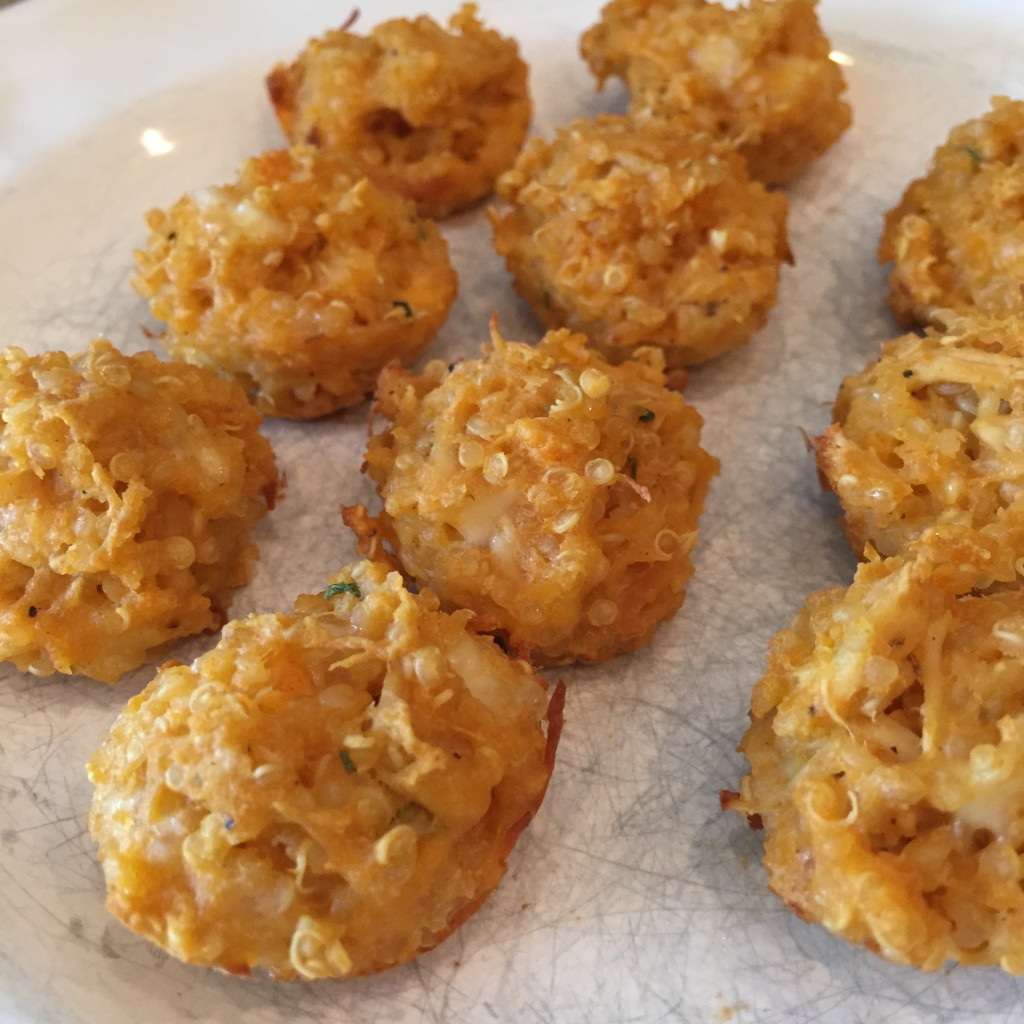 Enjoy with your favorite ranch or blue cheese dip or try this Greek yogurt version:
1 C. Greek yogurt
1/4 C. blue cheese
1/2 tsp. garlic powder
1/2 tsp. dried dill
1/2 tsp. dried parsley
Kosher salt & freshly ground black pepper to taste
Combine all ingredients and refrigerate until ready for use.
---