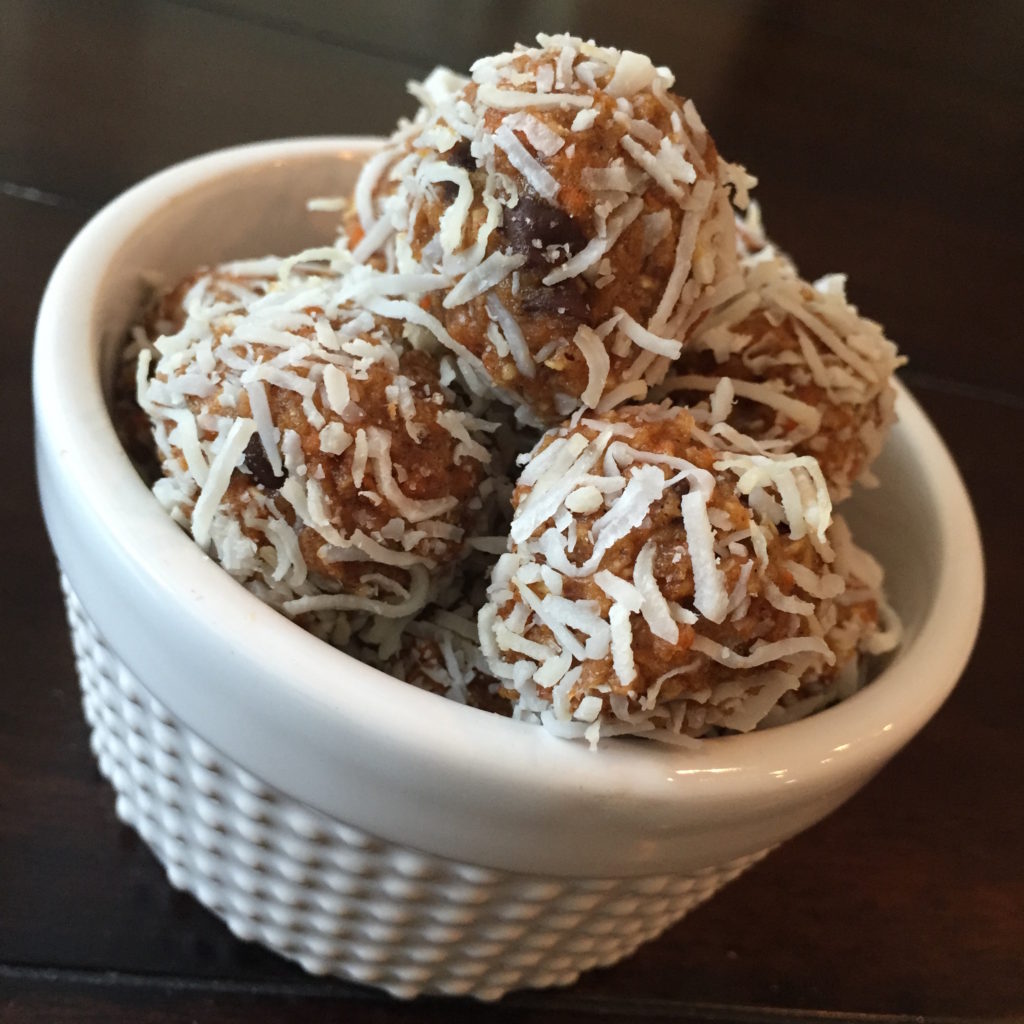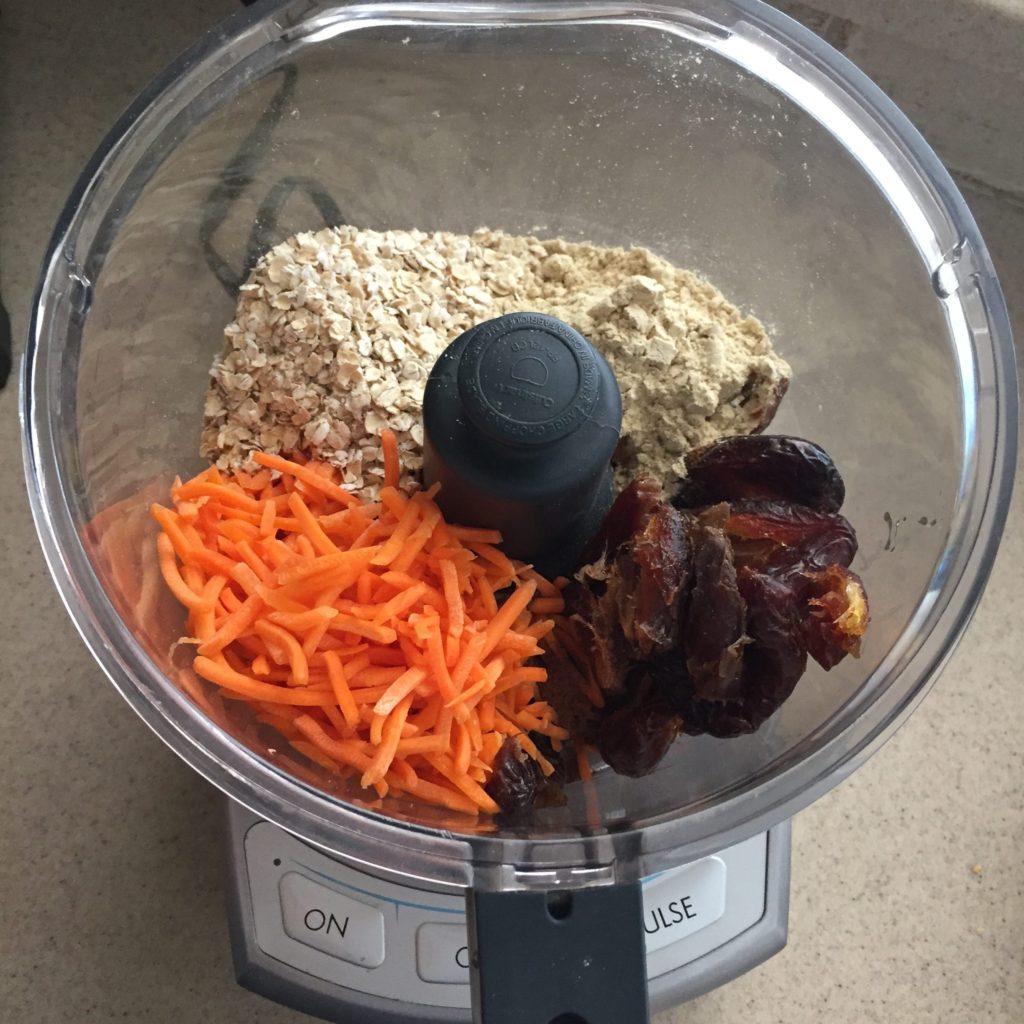 As I was scrolling through my Twitter feed I came across a carrot cake of some sort which instantly inspired me to make yet another version of my clean & healthy protein bites! I honestly don't think there can be too many varieties of these! It's been a while since I've made any, and actually have been craving some of these little bites of goodness lately, so with autumn fast approaching I thought how perfect!  I use a base from my Chocolate Protein Balls and changed the ingredients accordingly.  They are fast and easy to make, so give them a try and let me know what you think!
---
Carrot Cake Protein Bites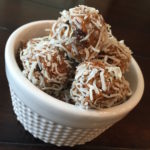 1 C. pitted Medjool dates
1 1/2 C. fresh shredded carrots
1/3 C. raw honey
1 scoop protein powder of choice
1/2 C. rolled oats
1 tsp. cinnamon
1/8 tsp. nutmeg
1/4 C. chopped pecans
1/4 C. mini dark chocolate chips
unsweetened coconut for rolling
Place all ingredients except for pecans and chocolate chips in food processor and blend until all combined. Turn into a separate bowl and fold in pecans and chocolate chips.  Place mixture in refrigerator to firm up for about 20 minutes.  If you're impatient like me go ahead and roll into balls immediately, its just stickier.  I used a small melon baller to scoop which makes the rolling process so much easier and less time consuming.  Then roll each ball immediately in the coconut, place in airtight container and keep refrigerated.
---