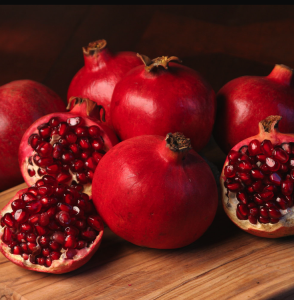 Do you ever get completely obsessed with a particular food and you just want to eat it with every meal? I go through these phases and right now my obsession is with pomegranate arils.. yes the seeds! Did you know you can eat them? Did you know you should eat them? Oh my gosh, these crunchy yet juicy and sweet little guys do not only taste amazing but pack a huge nutritional punch! Just a 1/2 cup provides various minerals including 205 mg. of potassium, 3.5 g. of fiber, iron, vitamins B5, C, K, and E, and contain more of the antioxidant punicalagin than acai berry juice or green tea.
You can buy the whole fruit and de-seed it yourself or buy the seeds separately. I love them on a variety of things and  here are a few different types of salads I made with them, using just about the same ingredients in a different way.
---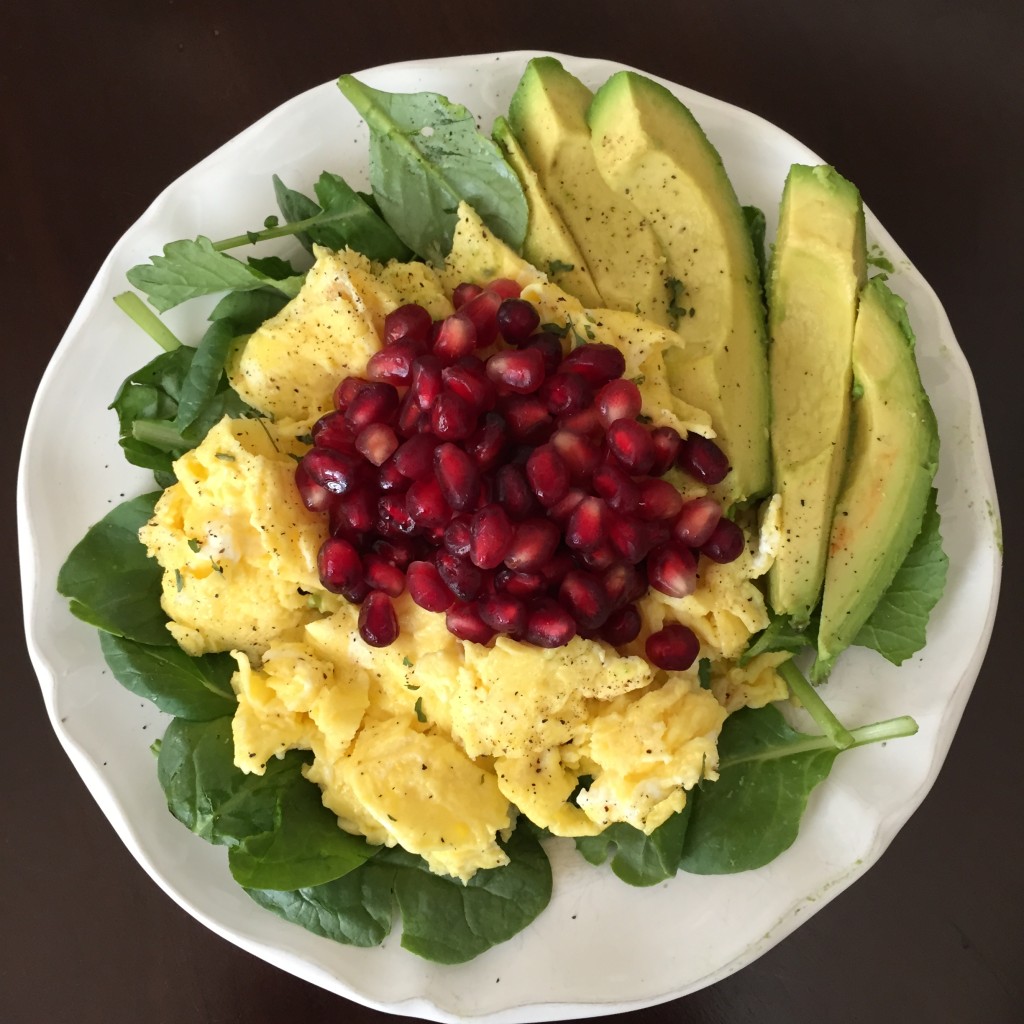 The first one is more of a breakfast salad. Is that a thing? To me it is – I love incorporating greens in my breakfast for a powerful start to the day.  I started with a bed of fresh spinach, layered with three scrambled eggs, 1/2 sliced avocado and topped with the pomegranate arils.  I seasoned it with a bit of black pepper and that's it.  A very simple yet incredibly satisfying breakfast.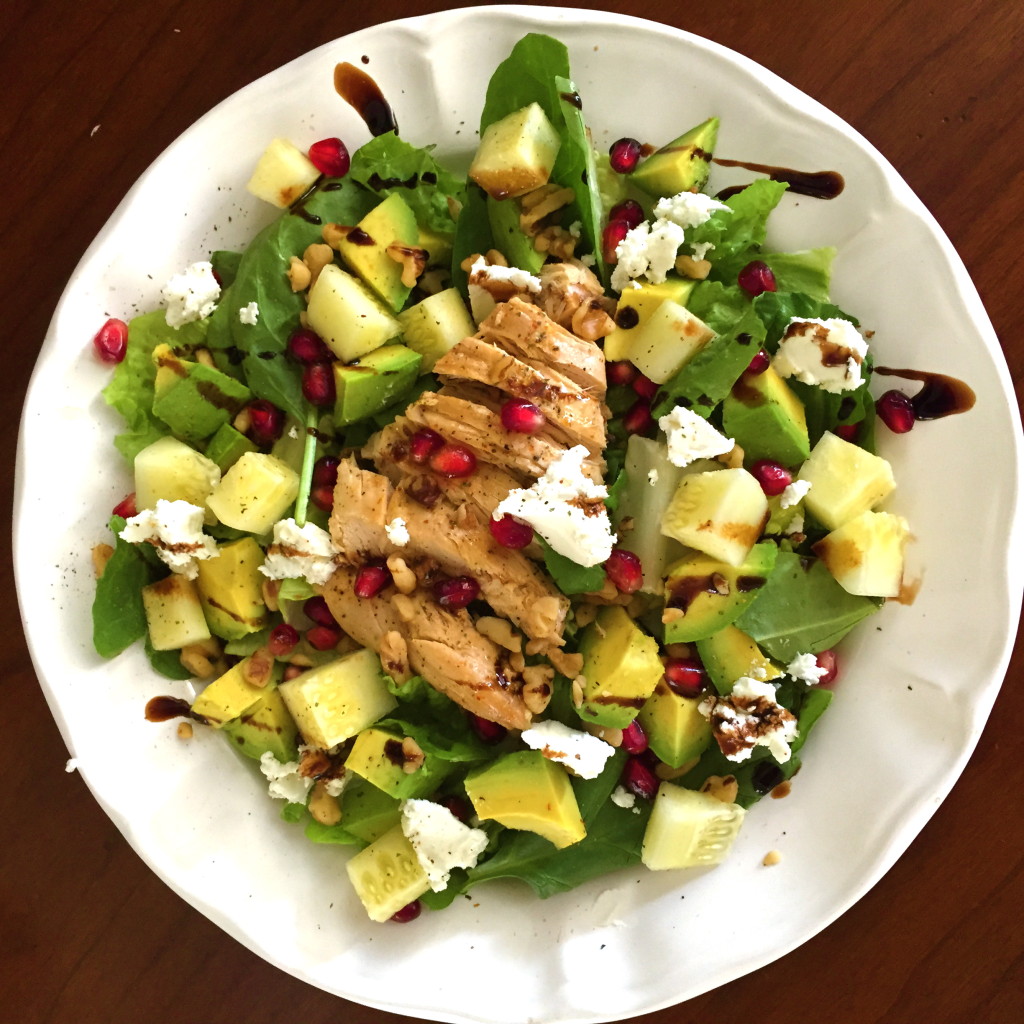 I really didn't know what to call this next salad, so we'll just call it a Chicken-Pomegranate Salad.  I will say however, that it's light yet satisfying, filling and very tasty. There is so much goodness in it, if I named everything in it the title would just be ridiculous. I love the mix of textures and the contrasting flavors. It was just delightful. Plus it is loaded with numerous health benefits including anti-inflammatory effects, powerful anti-oxidants, an array of vitamins and minerals, omega-3 fats and plenty of protein.
---
Chicken – Pomegranate Salad
Mix of fresh spinach and romaine lettuce
One 8 oz. grilled chicken breast
1/2 avocado cut into chunks
1/2 cucumber cut into chunks
1/4 cup of chopped walnuts
1/4 cup of pomegranate seeds
Goat cheese crumbled (I didn't measure, I just put on what I wanted)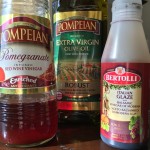 I usually eat my salads "dry", meaning no salad dressing, especially if I'm eating out. I love being able to taste all of the flavors of the food in it's natural state. If I add anything it's a drizzle of extra-virgin olive oil and balsamic vinegar,  but today I chose to do something a little different.  I drizzled a bit of Italian glaze & a bit of Pomegranate red wine vinegar on it and it was perfect!
---
Here is another chicken salad but an actual "chicken salad".. you know what I mean.  Mix together shredded chicken, celery, pomegranate arils, a sprinkle of black pepper and Mrs. Dash, a drizzle of extra-virgin olive oil and topped with slivered almonds – all atop a bed of fresh spinach.  The dressing I made for this is more of a thick sauce than a dressing. You could add more water or olive oil to thin it out, but I liked it thick like that. 
1/2 avocado

1 tsp. extra-virgin olive oil
2-3 tsp. fresh lime juice
water (I didn't measure, I just put the amount for my desired consistency)
---
I hope you try one of these salads or create your own incorporating these amazingly powerful little gems!
Please share my message on your Social channels: