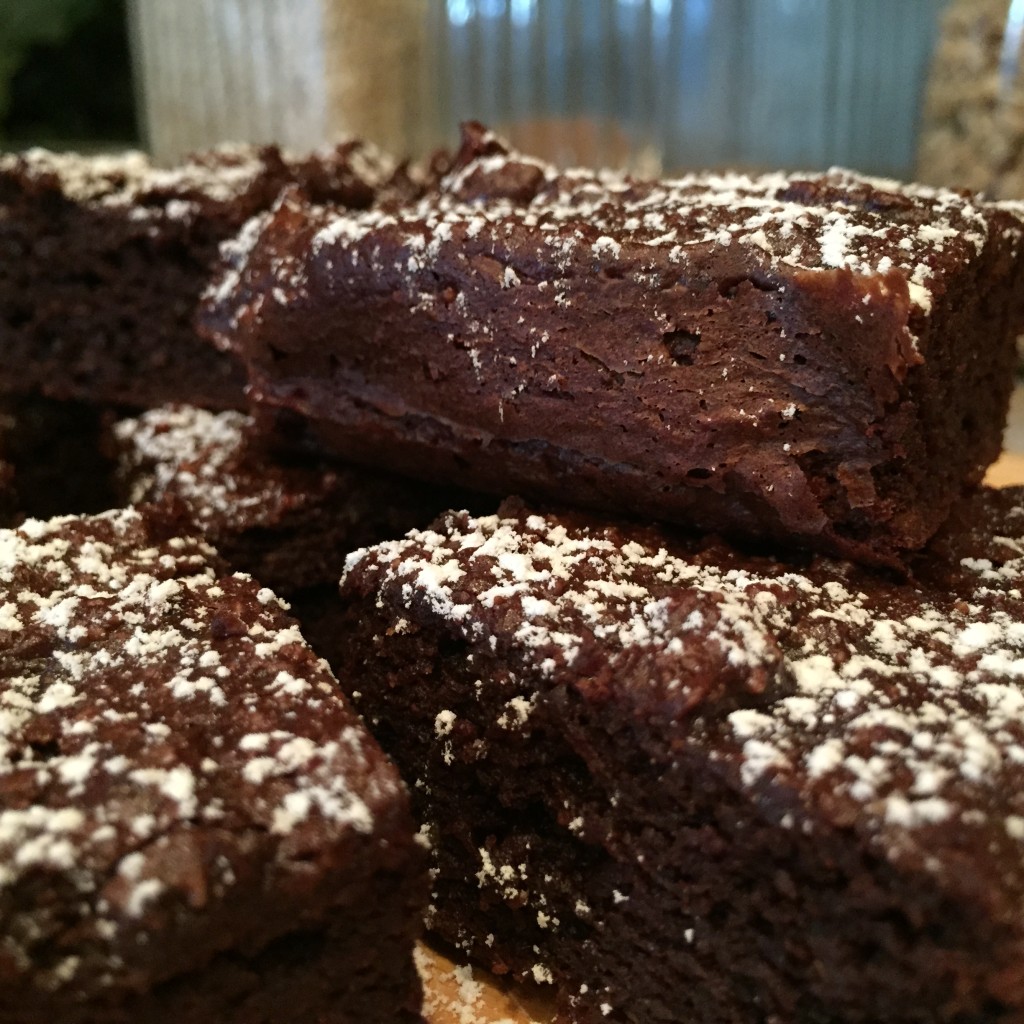 These brownies are amazing! They are wonderfully moist, are slightly cake-like that are not sweet yet have great flavor. The original recipe is from bitesforbabies. I changed the recipe ever so slightly by adding in the 1/2 avocado and walnuts, and removing the vanilla. (I only omitted it because I didn't have any and the recipe tastes great without it.)
Dates provide natural sugar, fiber, vitamins A & K, along with other vitamins and minerals as well as help the body metabolize carbohydrates, proteins and fats. This combined with the good fats from the coconut oil, avocado, flaxseed and walnuts, you are getting a whopping good amount of nutrition.. in a super tasty treat!
I'm so excited about these because everyone in my house loves them.. including the kids!  So we all can not only have our treats but feel great about what we're eating. Ok, you don't have to sprinkle it with the powdered sugar but it looks pretty!
---
Gluten-Free Healthy Brownies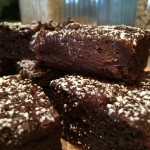 1 C. almond flour
1 C. organic medjool dates – pits removed
1 TBSP ground flaxseed
3 TBSP water
1/2 ripe organic Haas avocado
1/4 C. raw honey
1/4 C. coconut oil
1/4 tsp. salt
1/2 tsp. cinnamon
1/2 tsp. baking soda
1/2 C. cocoa powder
2 large eggs
1/2 C. chopped walnuts
---
Step 1
Spray 9 x 9 baking dish with non-stick spray (or line with parchment paper) & preheat oven to 350 degrees fahrenheit.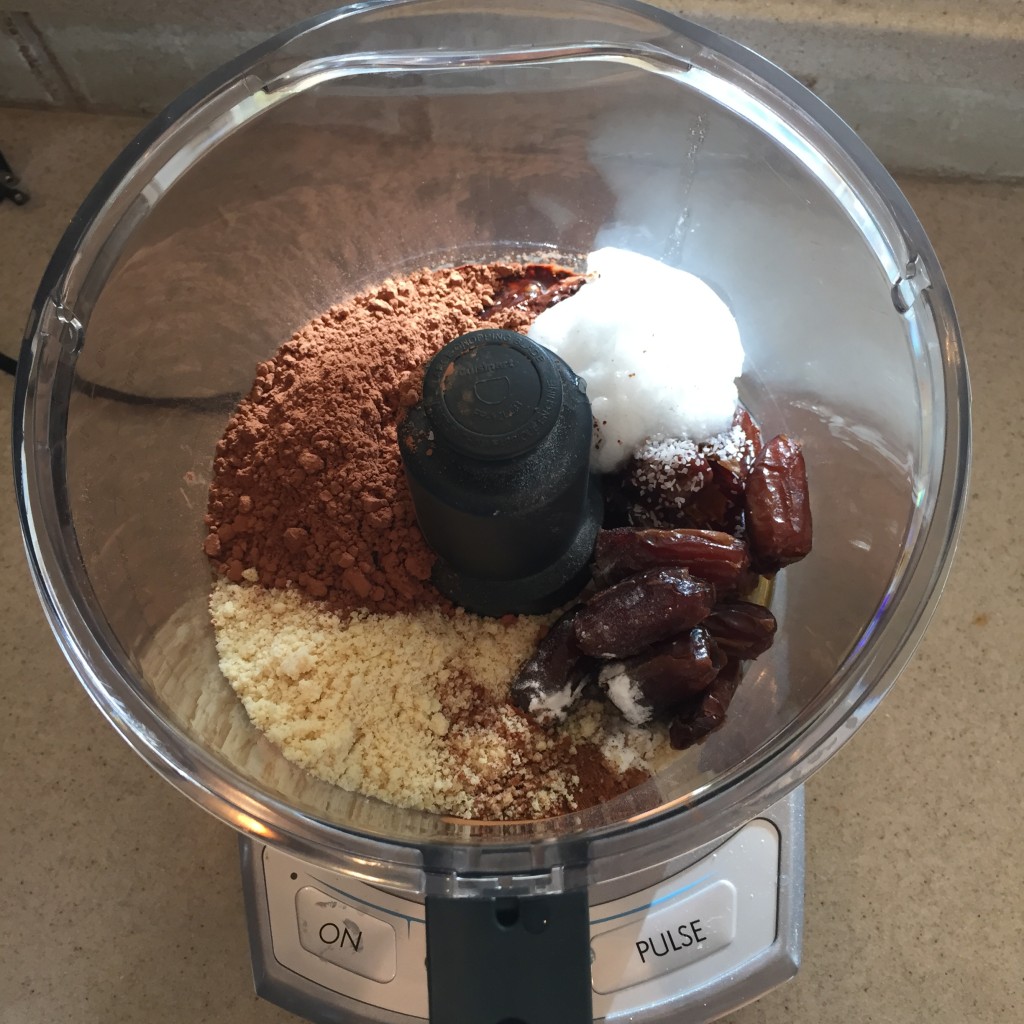 Step 2
Place first 11 ingredients in food processor & blend until well mixed.
Step 3
Add one egg at a time & blend until combined.
Step 4
Add in walnuts. Pulse a couple of times just to incorporate – or fold in.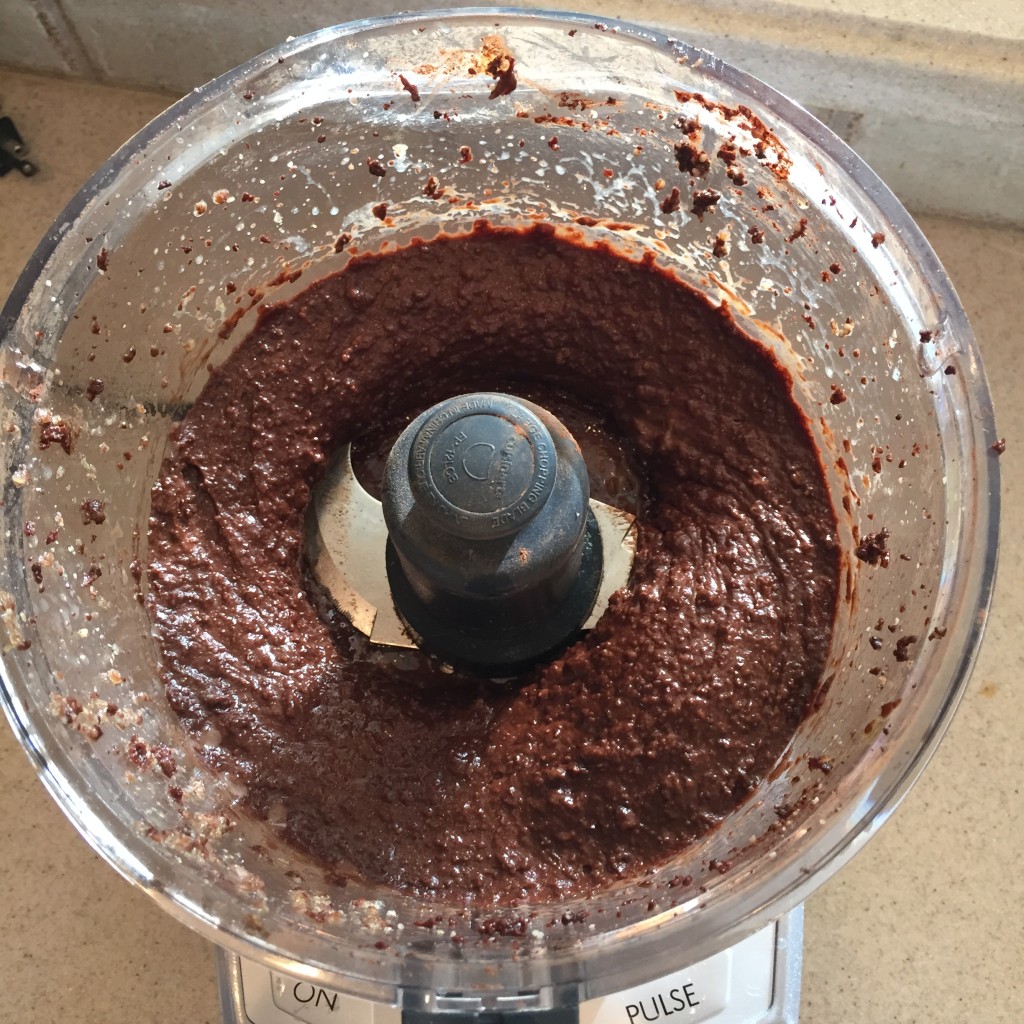 Step 5
Spread batter in baking dish. Bake for 25-30 minutes or until inserted toothpick comes out clean. Do not over bake. Remove from oven & let cool before cutting.