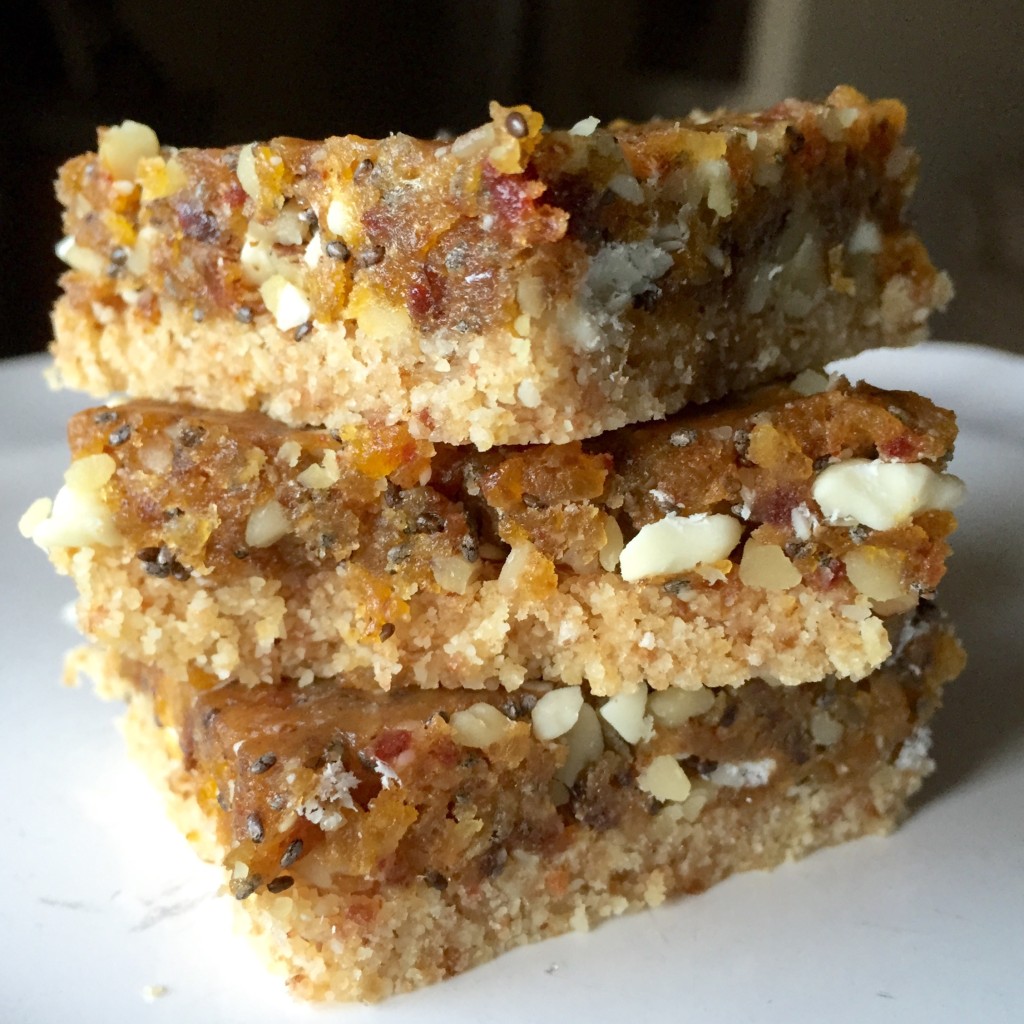 After making my Apricot-Almond-Coconut Energy Bars I was left with quite a bit of Apricots, pumpkin seeds and white chocolate chips.  I really like to use up everything I buy and like most organic foods, are too expensive to let go to waste!  I also had some left over dates from my Chocolate Protein Balls so I figured they were all the perfect combination for another energy/raw bar variation. I suppose if you leave out the chocolate chips these would be a true raw bar. I have made these both with and without the almond crust and both variations are excellent.  I also made the above mentioned Protein Balls recipe with the crust bottom and I loved them as well.
These bars are soft & chewy yet also have a little bit of crunch inside from the nuts, seeds and chocolate chips.  They have natural glucose for energy, fiber, potassium, vitamin A, vitamin B6 and Omega 3's. On top of their amazing taste, natural goodness and their nutrition, they are  super fast and easy to make -which is right up my alley!
It seems we are always on the run and I love bars like these because they are an easy grab-and-go, nutritious food for breakfast on the run, before a workout or even an afternoon pick-me-up snack. I usually pre-cut and store in snack size zipper baggies so we can just grab our fast food and go!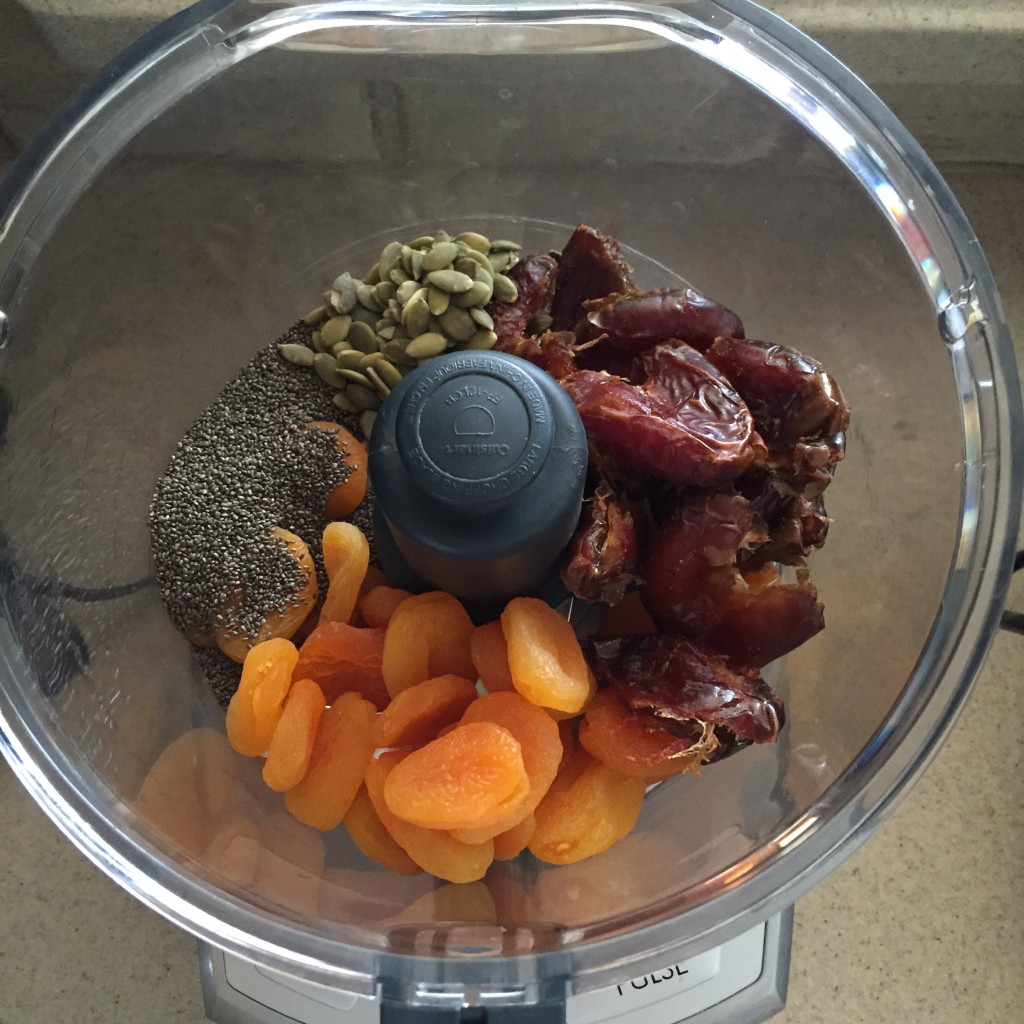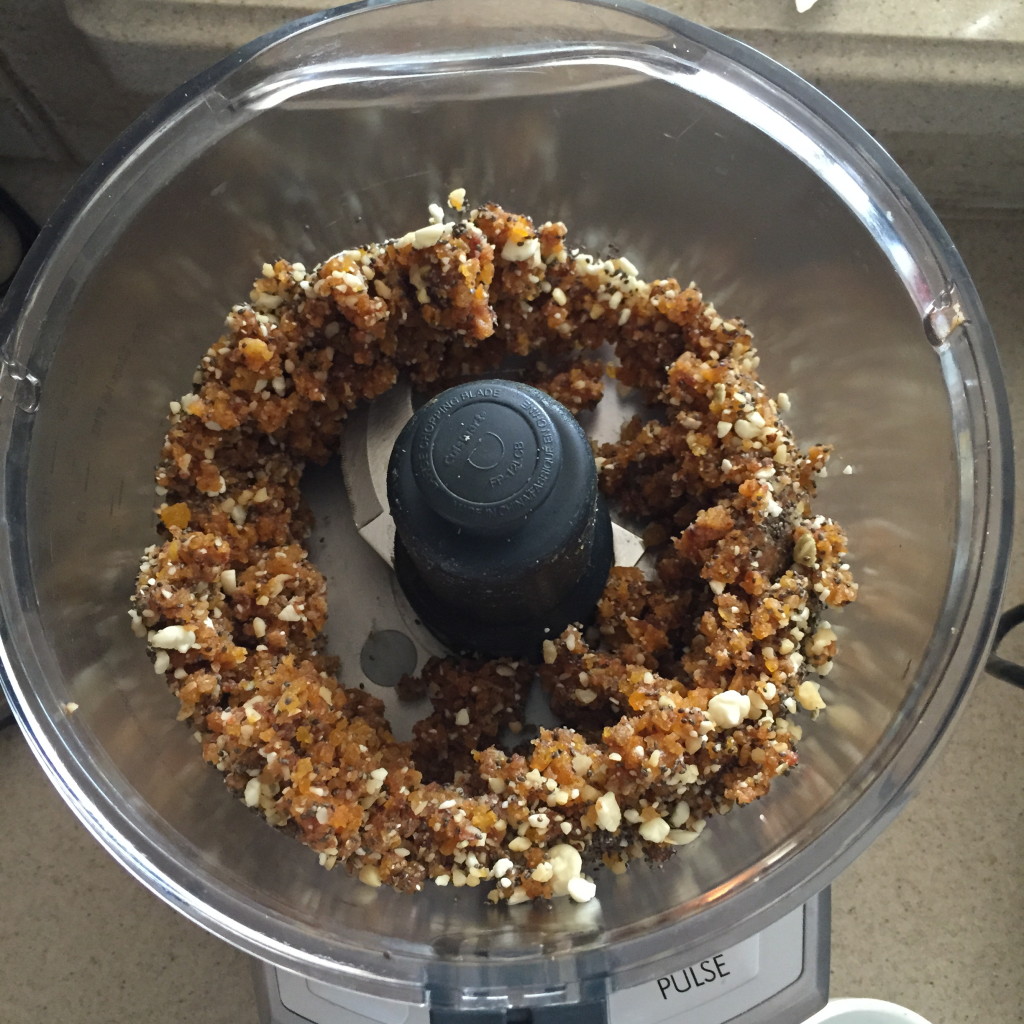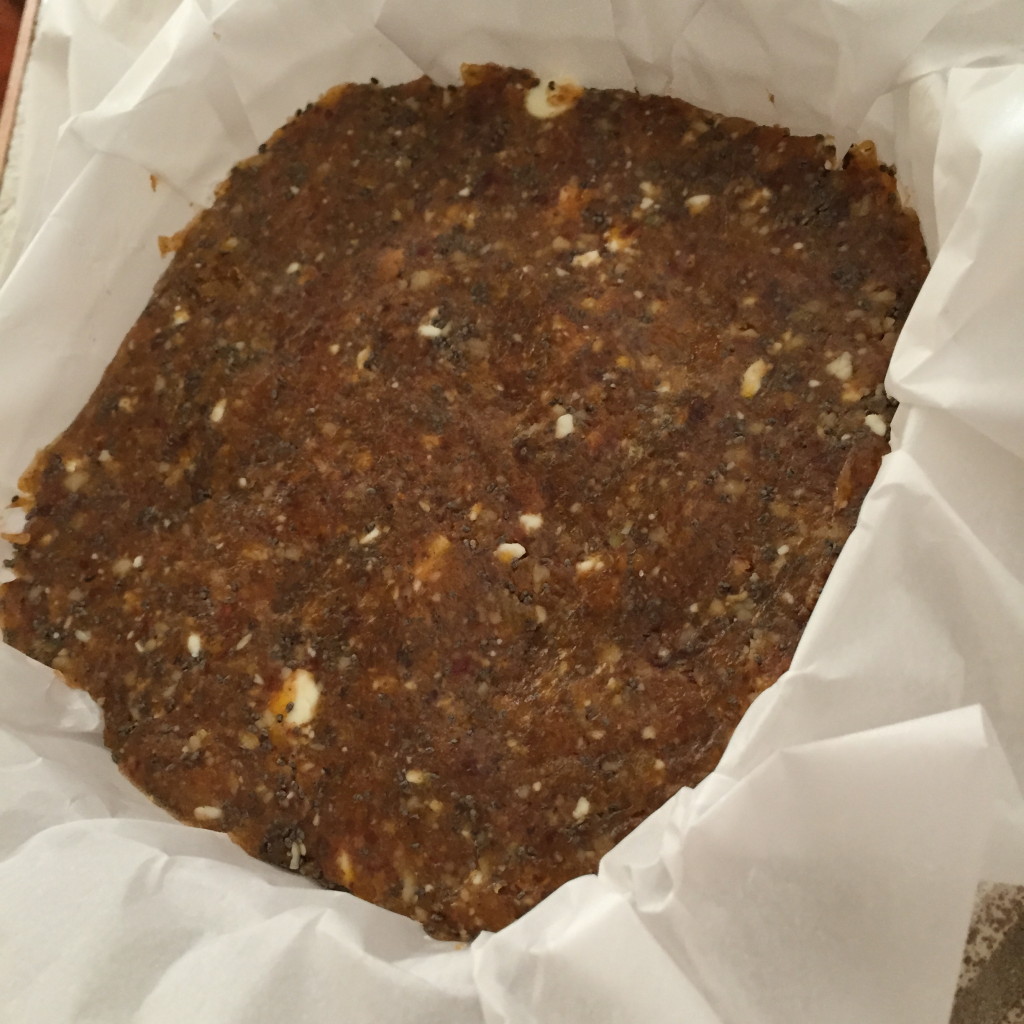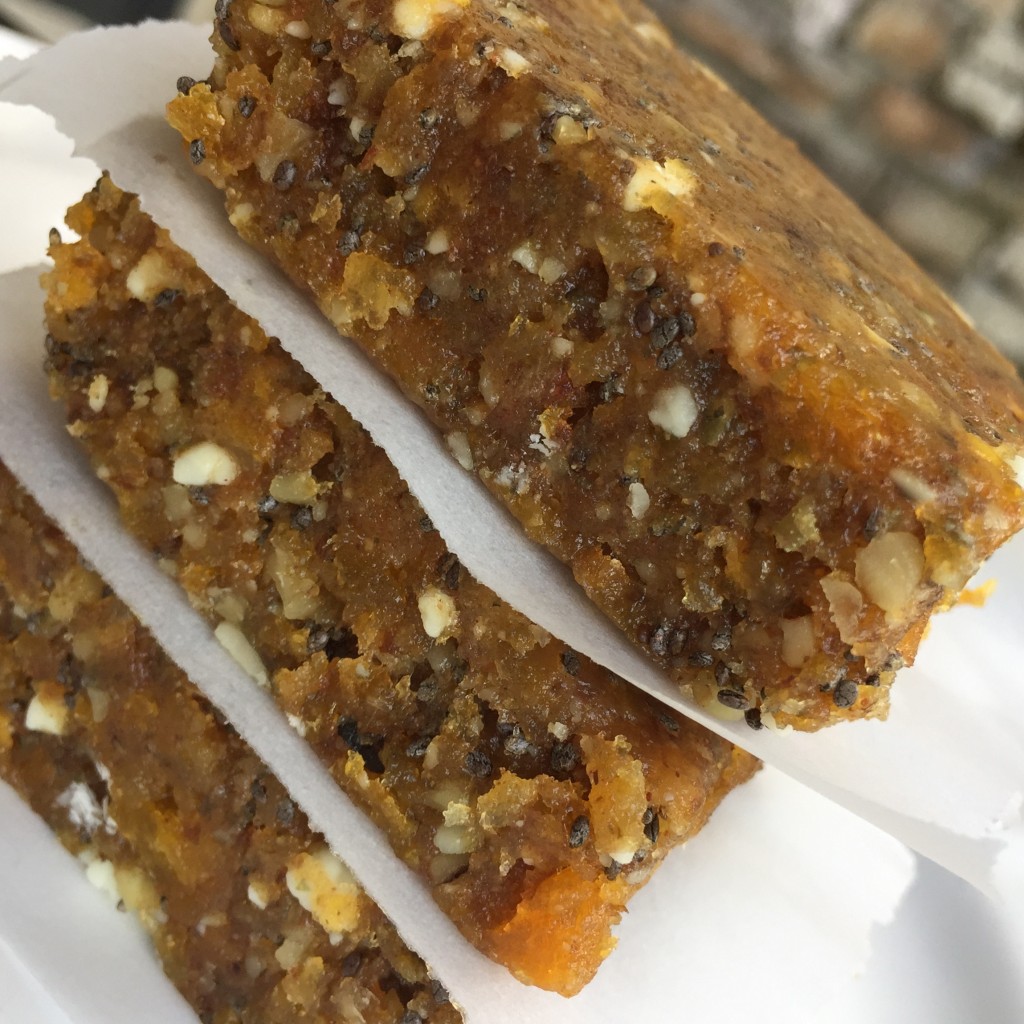 ---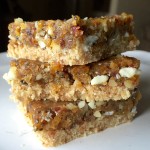 No Bake, Apricot-Date Energy Bars

1 C. dried organic apricots
1 C. Medjool dates – pitted
2 TBSP Chia seeds
1/4 tsp. cinnamon
1/4 C. pumpkin seeds
1/2 C. walnuts
1-2 TBSP white chocolate chips  – optional
For the Crust
1  1/4 C. almond flour
3 TBSP coconut flour
1/2 C. organic Medjool dates -pitted & chopped
2 tsp. water as needed
---
Step 1.
If making without the crust, line a 8 x 8 or square dish with parchment paper & set aside. If making with the crust, lightly spray dish with non-stick spray.
Step 2.  Make crust: (If not making crust skip this step and proceed to step 3)
Combine the flours and dates in food processor until ground down. Add water starting with one teaspoon. Pulse to combine. Add the second teaspoon if needed so the mixture holds together. Put into prepared dish and with spatula press down firmly and evenly. Set aside.
Step 3.
Place dates, apricots, chia seeds, cinnamon and pumpkin seeds in food processor. Process until all combined & forms a large mass.
Step 4.
Using a spatula, break up slightly into smaller chunks.  Add in walnuts and chocolate chips and pulse until they are slightly broken and distributed throughout mixture.
Step 5. 
Pour mixture onto lined dish or onto pre-made crust. Press down evenly & firmly throughout. Place in refrigerator for an hour. When ready, slice into bars and enjoy! Store in sealed container in refrigerator.
---