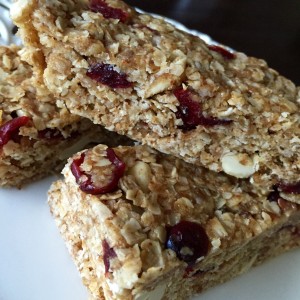 These energy boosting bars are not only delicious but loaded with omega 3's, 6's, natural glucose, vitamin E, fiber as well as small amounts of iron, potassium and vitamin C.  They are similar to my Apricot-Coconut-Almond Energy Bars , in fact, all of my granola/ energy bars start with the same four ingredient base and change from there.  I mentioned before that I prefer a soft bar but at room temperature these have a tendency to fall apart easily, which I believe some people are not fond of.  I'm excited because I believe I have found the fix! I added in some dates (after I ran them through the food processor a bit) and the bars now hold together much better at room temperature. Give these a try as a quick breakfast on-the-go, a pre-workout meal or mid-afternoon pick-me-up snack. If you've made my other bars before and had trouble with them holding together, add in the dates and let me know your thoughts.
---
Cranberry Cashew Granola Bars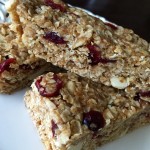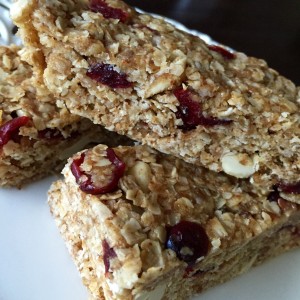 1/2 C. Grass-fed butter
1/2 C. raw honey
1/2 C. homemade almond butter
1/2 C. processed organic medjooll dates
4 C. oats
2 TBSP ground flaxseed
1/2 C. dried organic cranberries
1/3 C. pumpkin or sunflower seeds
1/2 C. organic unsalted chopped cashews
---
Step 1.
Line a 9 x 13 baking dish with parchment paper and set aside.
Step 2.
Combine first four ingredients in medium pot on stove on medium heat. Once all combined and mixture begins to bubble, turn burner off.
Step 3.
Mix in the remaining ingredients until well combined.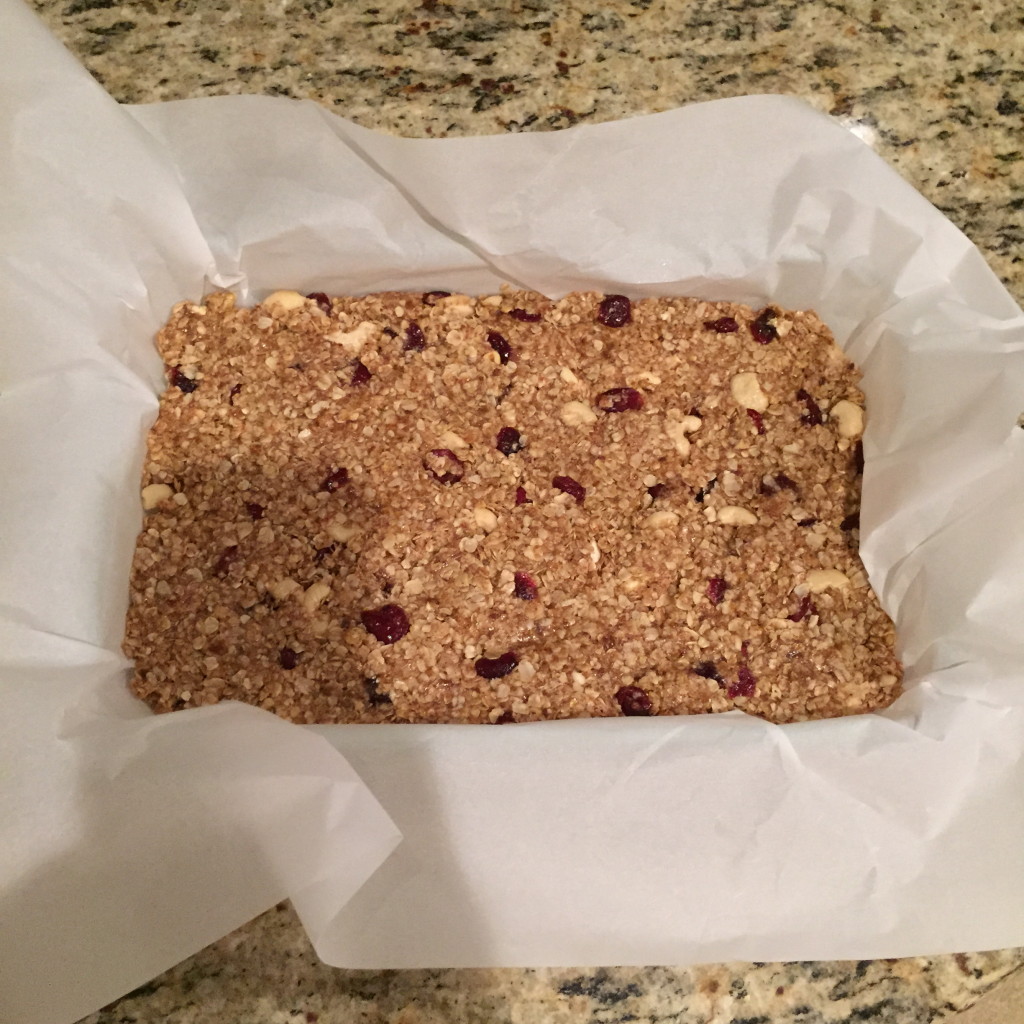 Step 4.
Place mixture in baking dish and press down evenly and firmly. Place in refrigerator for 1-2 hours or until firm.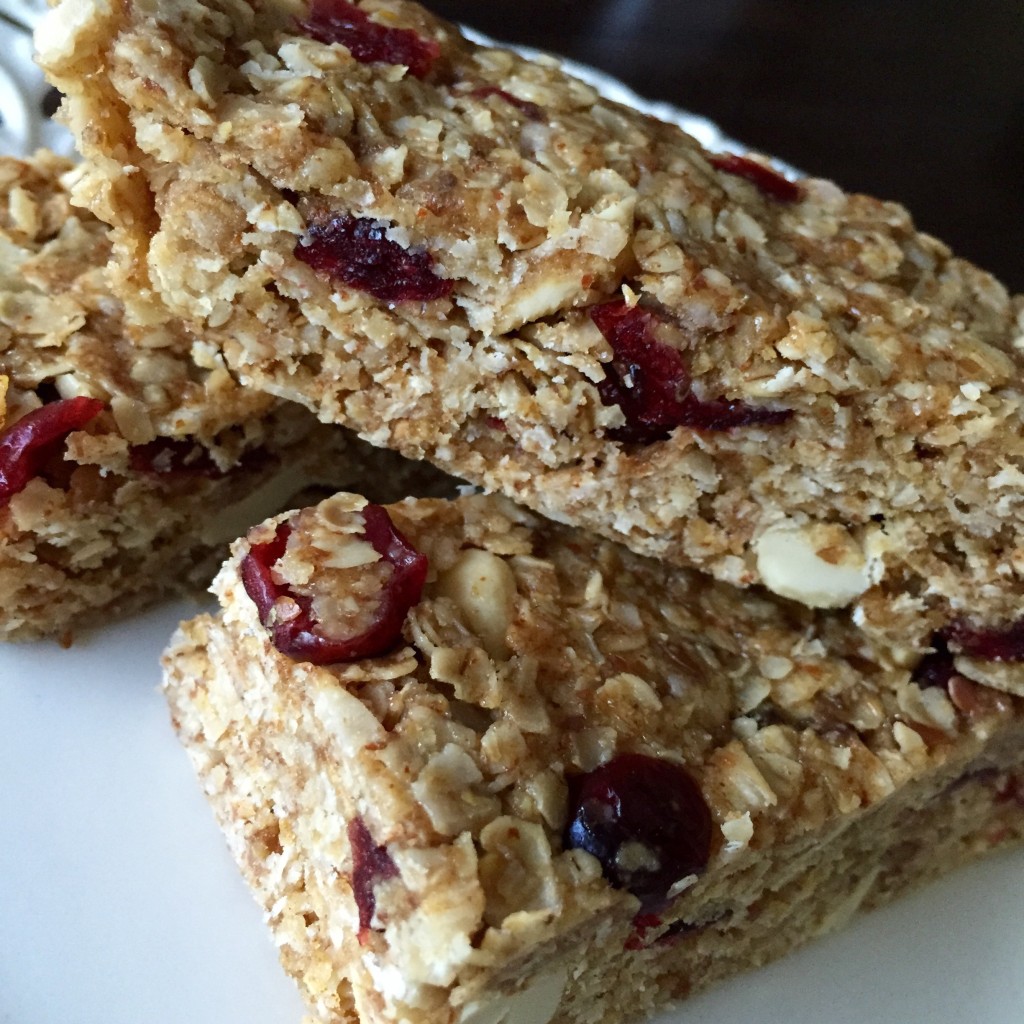 Step 5.
Remove from refrigerator and cut into bars.  Store in tupperware or small ziplock baggies for an easy grab-and-go snack. Continue to store in refrigerator.