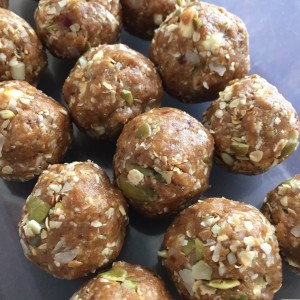 Since starting "Foodie Friday" at my local Gold's gym by bringing in samples of some of the clean treats I post, it has become quite popular with our morning regulars. People are asking what's coming next and will look for me to see what's new. I was using it as a way of introducing people to my blog, and now others are joining in. I love to see other people create their own versions or look for clean, healthy snacks to bring in and share as well.  This is what it's all about… helping each other to lead a healthier, happier life!  Yesterday my friend Mitch brought in some absolutely amazing energy bites! He shared his recipe with me and I had to make them & share as well!  I'm not sure where the original recipe is from, however Mitch had his version which I, in turn, adapted a bit as well.  Feel free to adapt to your liking!
---
1 C. oats
1 C. unsweetened coconut flakes
1/2 C. ground flaxseed
3/4 C. medjool pitted dates (original recipe called for raisins, Mitch used dried blueberries)
1/2 C. nut butter of choice
1/3 C. raw honey
1/4 C. pumpkin seeds
1 scoop protein powder of  choice
small handful of cacao nibs or chocolate chips (optional)
---
The original recipe said to mix all of the ingredients together in a bowl but since I was using the dates I put all of the ingredients in my food processor and processed until combined. If you are using the raisins, blueberries or other small fruit, mixing in the bowl will work just fine.  You will also retain the texture of the pumpkin seeds, coconut flakes & chocolate chips .. the choice is yours. Once combined, use a small spoon or scoop (I used a small melon baller) to portion out and roll into balls.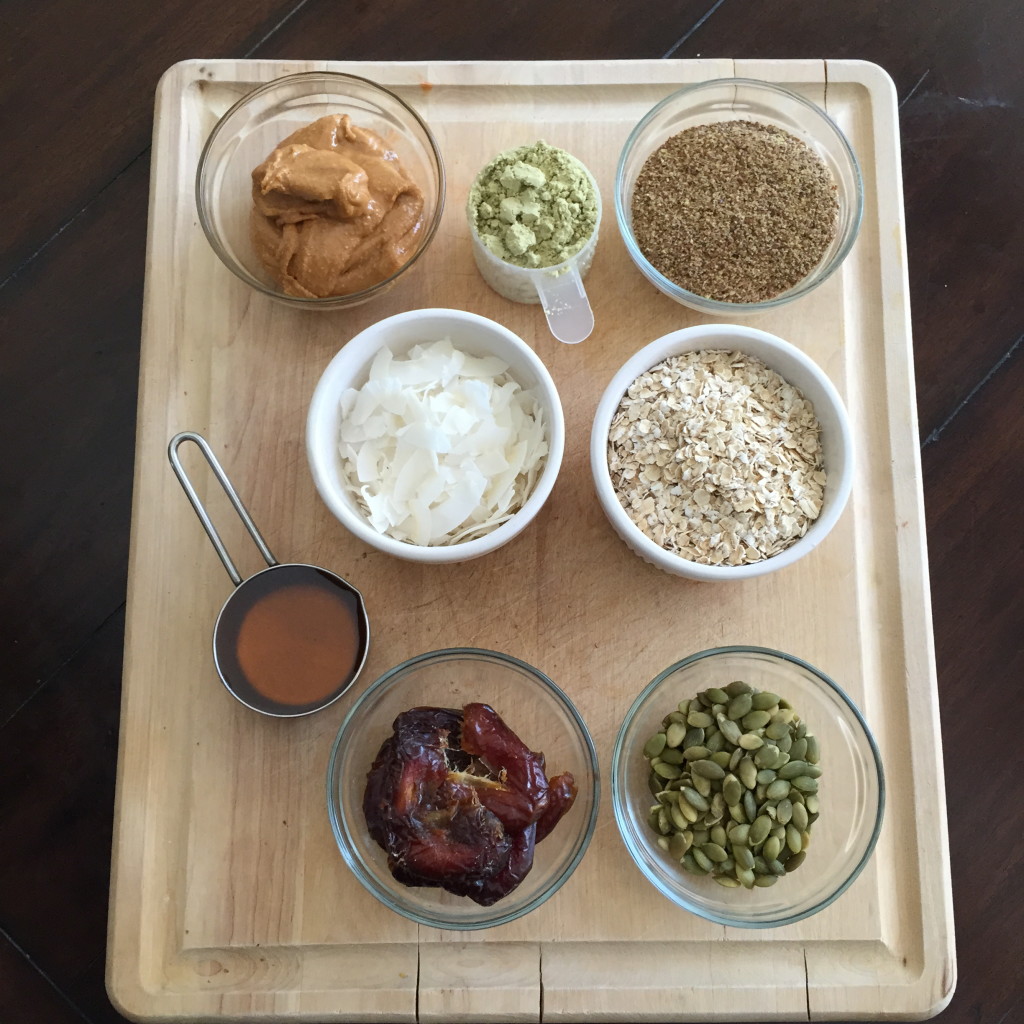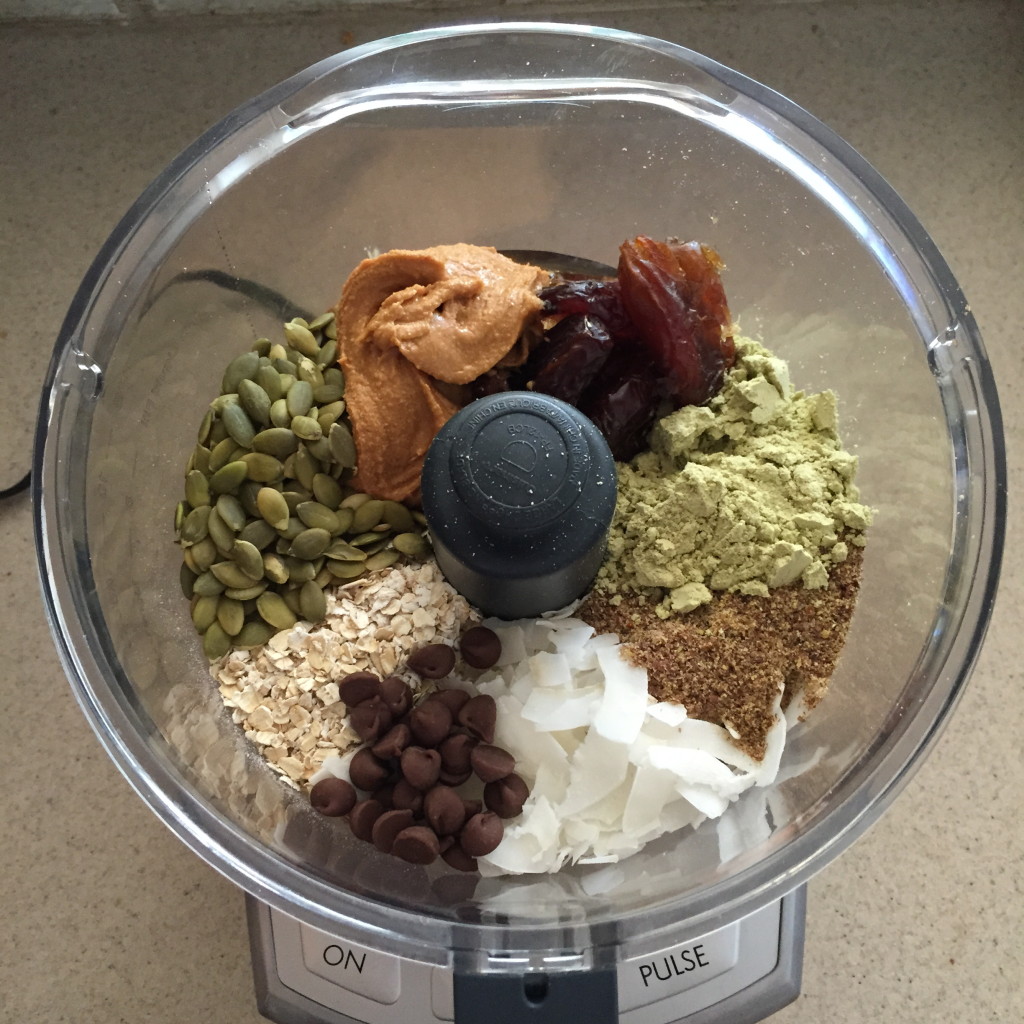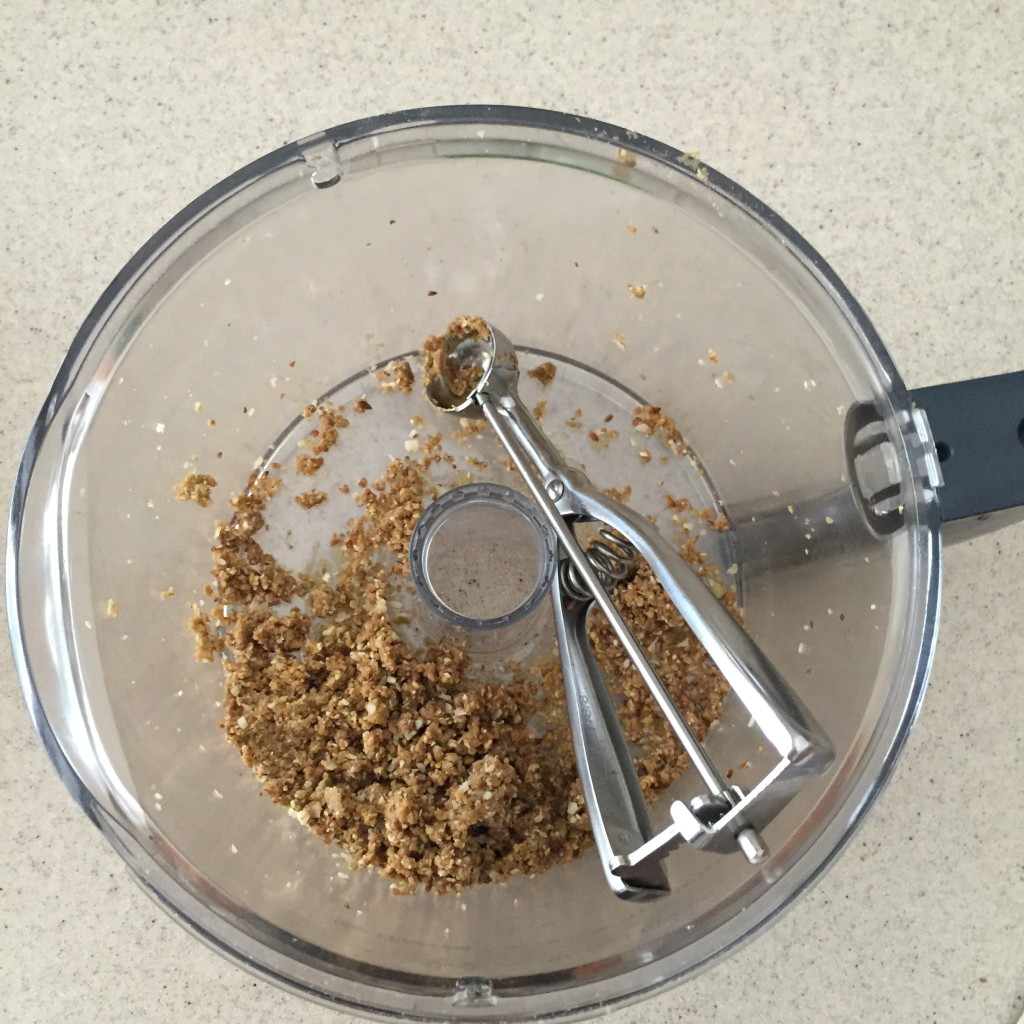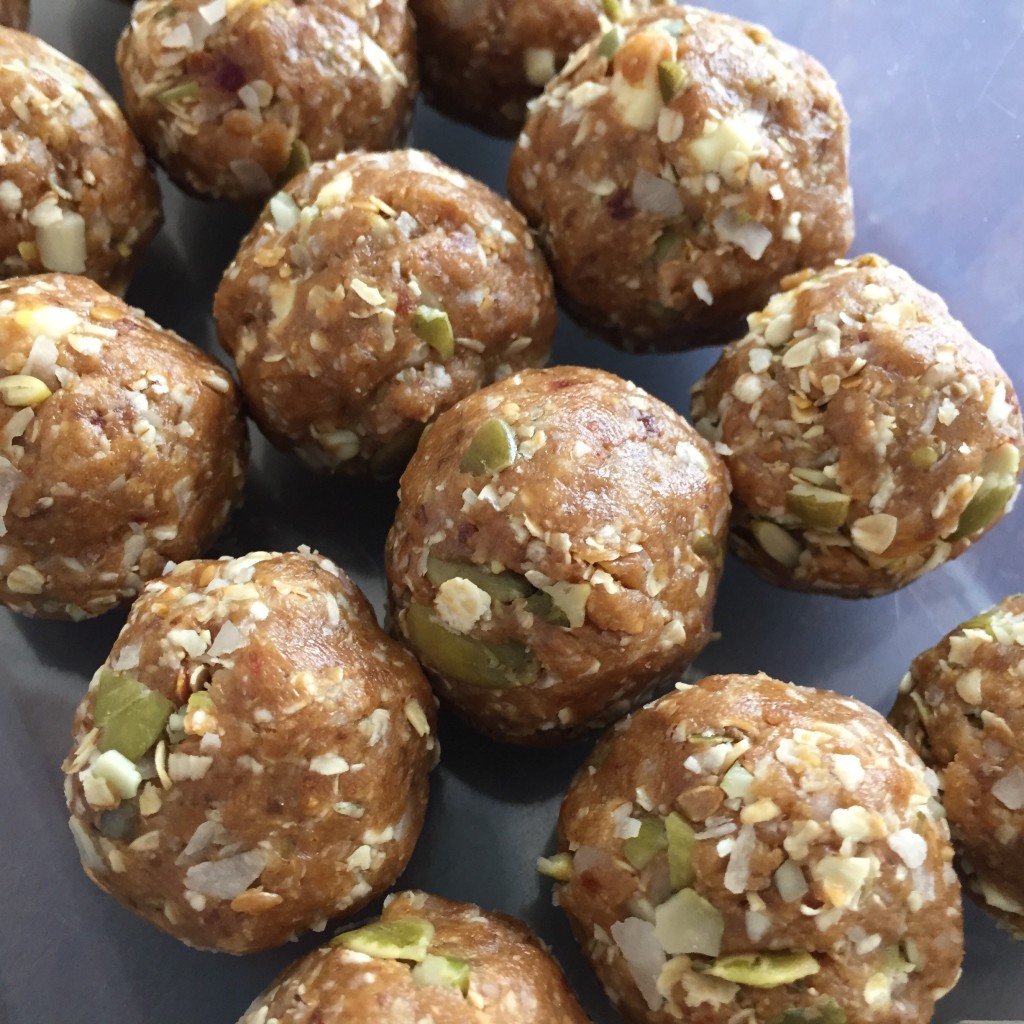 I also made these into bars.  The easiest way to do this is to put the mixture into a large ziplock bag. Then using a rolling pin, roll the mixture so that the entire bag is filled to the edges, even and flat. Place on a cookie sheet and place in refrigerator or freezer until firm. Once firm, cut the sides and and carefully peel back the top of the baggie and cut into bars.  As with any raw bar always store them in an airtight container in the refrigerator. Enjoy!