So my love for pumpkin everything begins here.  There is not much of an autumn season here so I tend to go crazy with the pumpkin while I can!  Here is yet another version of protein bites… one can never have enough!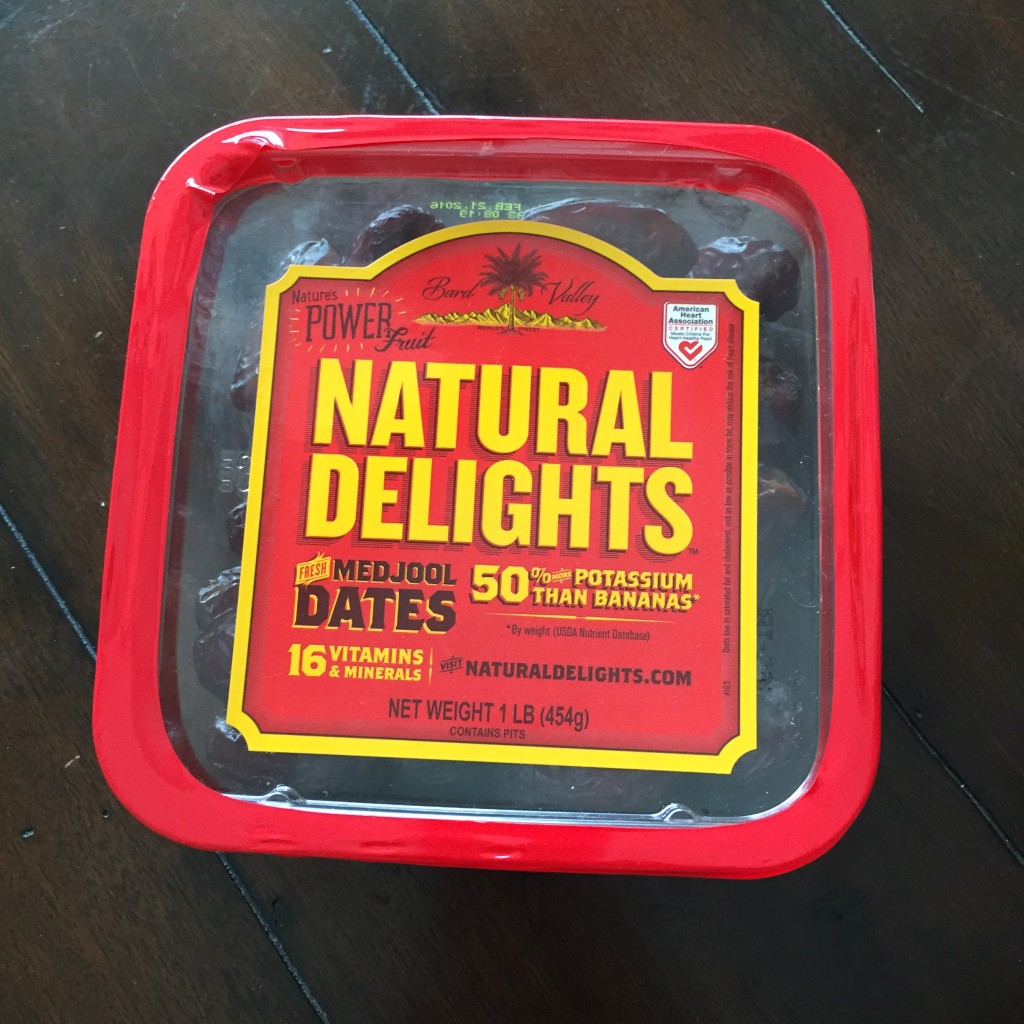 Oh, and I would like to mention that you'll notice I always use Medjool dates in my recipes and for good reason.  I've tried others and they just don't have the moist, soft and sticky texture that the Medjools do. They really do make a difference!
---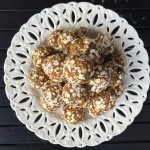 Peanut Butter Pumpkin Protein Bites
3/4 – 1 C. pitted Medjool dates
1/2 C. ground flaxseed
1/3 C. raw honey
1/4 C. natural peanut butter
1/2 C. pumpkin puree
1 scoop protein powder of choice (I use Garden of Life Raw Energy)
1 tsp. cinnamon
1/4 C. pumpkin seeds
1/4 C. chopped walnuts
1  1/4 C. quick oats (plus additional for rolling)
1/4 C. dark chocolate chips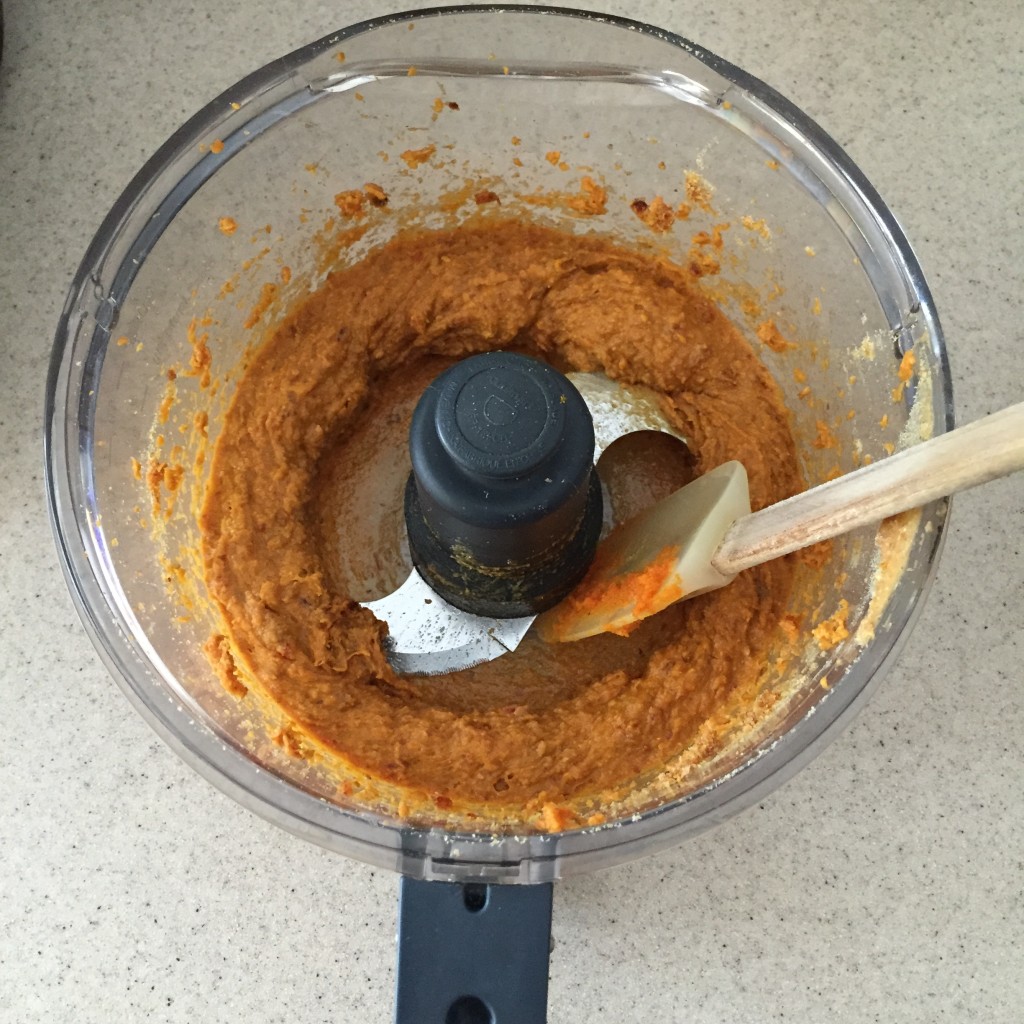 Step 1. 
Blend dates, flaxseed, honey, peanut butter, pumpkin, protein powder and cinnamon in food processor until all combined.
Step 2.
Turn mixture into medium mixing bowl and fold in the oats, pumpkin seeds, walnuts and chocolate chips.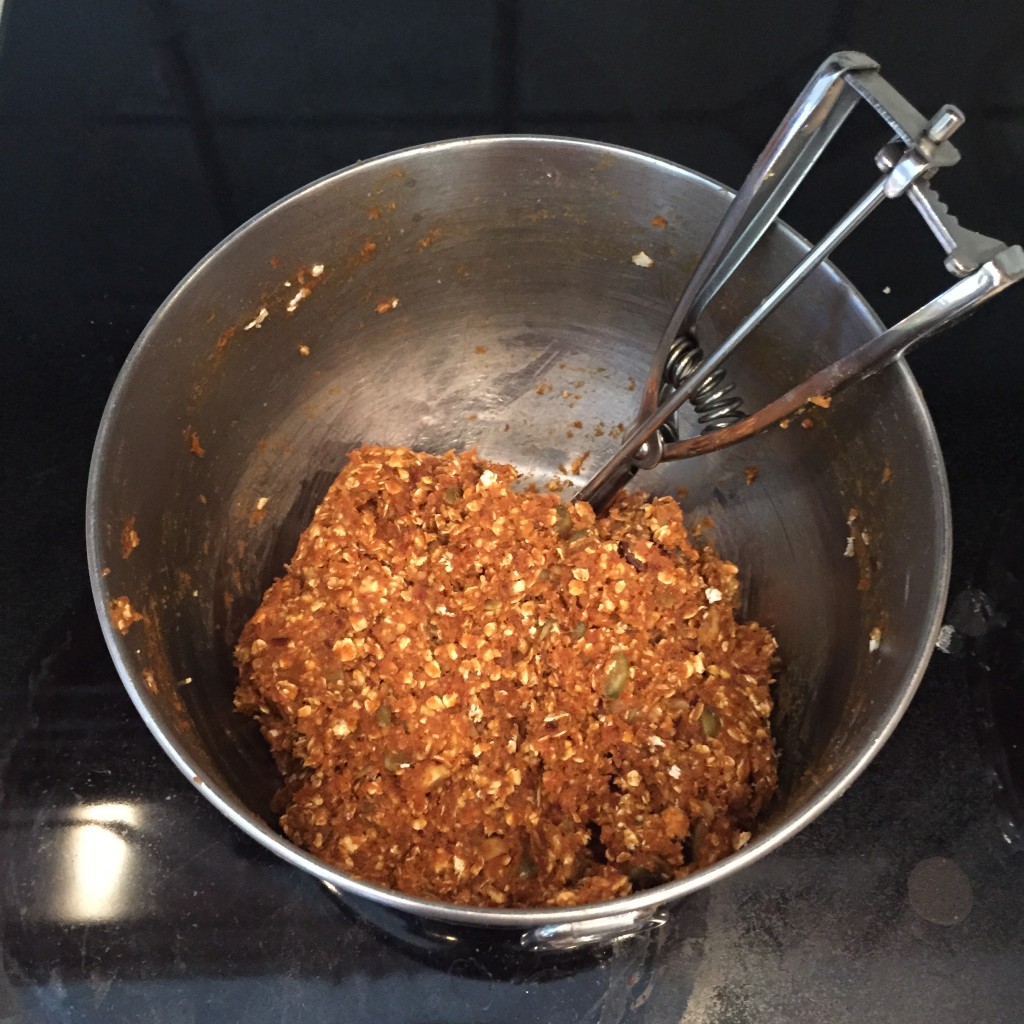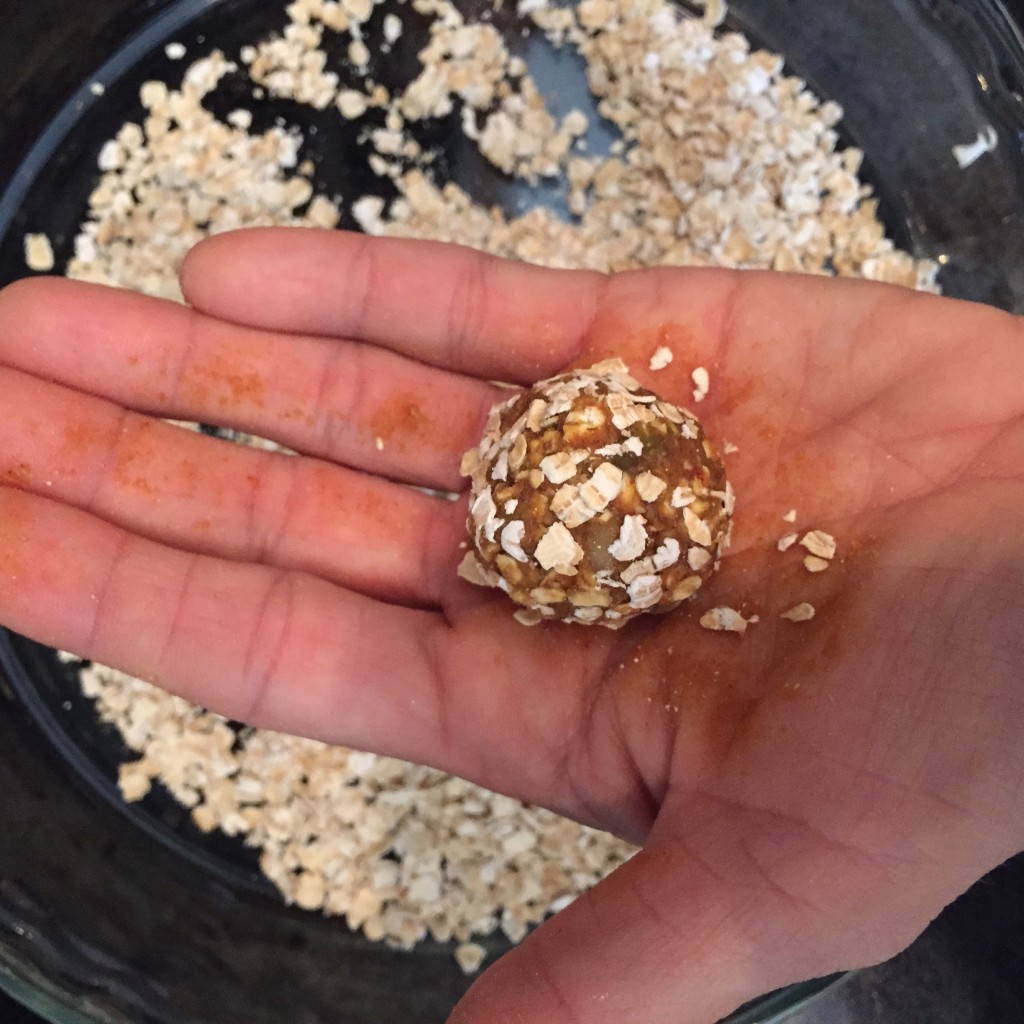 Step 3. 
Using a small cookie scoop or melon baller, measure out mixture and roll into balls, then roll in oats. Store in airtight container in refrigerator.