(As appeared on Pumpup, April 29, 2015)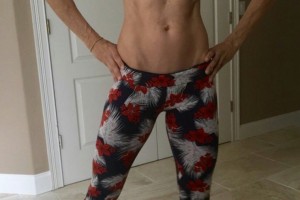 Donna has been tirelessly dedicated to a lifestyle of regular exercise and healthy eating for many years. "I wanted to look better before I turned 40, and to be healthy and happy on the inside as well," she confirmed. "Once I started to notice positive changes, that just fueled me keep working even harder." When she first joined the PumpUp community, she was looking for a group of like-minded individuals who shared in her passion for health and fitness. "The app seemed to be the perfect fit for me because I love sharing what I've learned over the years and inspiring others to do the same," she insisted. "Since being involved on PumpUp, my eyes have been opened and my perspective broadened to people's needs and interests. I have a wonderful camaraderie with likeminded individuals and I have seen a level of respect, love & support like no other."
One photo of Donna's lunch changed the landscape of her future in ways that she could never have imagined. "My daughter suggested that I post it, before I had any idea about what PumpUp even was," she admitted. "I thought PumpUp was a more suitable platform to share my workouts and meals than other apps— as well as a potential opportunity to share some of my learning experiences & to help inspire others in their health & fitness journey." Little did she know that she'd become a role model to thousands of others.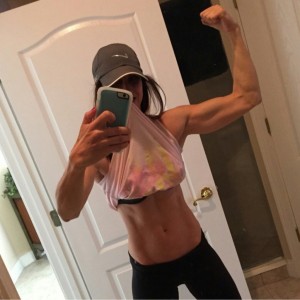 Though Donna suffered from three devastating athletic injuries over the past year, these setbacks gave her the strength and experience to meaningfully help other PumpUp members who are struggling. "I'm learning to listen to my body and to know the difference in being persistent and being stubborn," she confided. "Last year, I pulled a back muscle due to improper form while deadlifting, and then I had two separate toe injuries while training for a Savage Race. Each time, I rested when necessary, adjusted, adapted, learned & persevered." As Donna recovered from her injuries, she professed that her biggest obstacle was more mental than physical. "I had completely changed my training routines for months in preparation for the race," she recounted. "Getting injured the night before was a crushing blow." Despite having to deal with the disappointment of dropping out of her race on the morning of her event, Donna moved forward. "I had to get in my mind that this was just not meant to be at this time and move on," she offered. "I have learned that setbacks are a part of this journey. They need not get you down or hold you back. They are opportunities to learn about yourself, and result in chances to grow stronger."
It's safe to say that Donna found her true calling as a PumpUp motivator and role model. You'd be hard-pressed to find a day when she isn't sharing a healthy recipe or giving encouragement to other PumpUp members. "Through this journey, I hope to help people find their inner strength to love themselves unconditionally," she insisted. "I love being supportive of others' goals and accomplishments, as well as helping them through setbacks. By using PumpUp, I have been given a glimpse of what people are searching for. This has definitely helped me realize that my purpose is to encourage, inspire and inform these individuals how to reach their goals." The PumpUp community wouldn't have it any other way.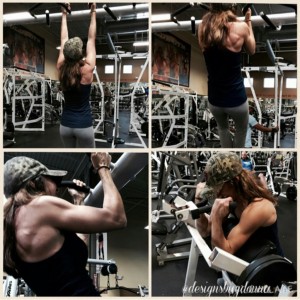 Donna's Best Advice
Several things come to mind. My first advice would be to always set goals for yourself (however small they may be), as they help you and your confidence grow. Also, never stop learning – whether it be about foods or exercises. There's an endless array of healthy food combinations and exercises so it should be next to impossible to get bored. Find people you respect as role models (and learn from them) but always be yourself. Next, don't be afraid to try new things. Learn to stay positive and adapt while in a setback. Last and most importantly – never, ever quit!
Motivational Mantras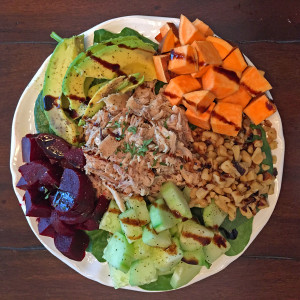 I have two favorites: "I can do all things through Christ who strengthens me" Philippians 4:13
and "God is within her, she will not fall" Psalm 46:5.
Donna's biggest source of motivation
I started this journey for myself and that has always been enough motivation for me. Also, my workouts are therapy for me. When I am stressed a good workout helps balance me back out. My children are also motivation for me. I want to be the best example I can for them. I want to stay fit and healthy so I am able to continue to have the strength & energy to be active with them. I also want them to learn about good, wholesome, clean foods and how they make a major difference in their overall health and well being.
More about Donna
I truly am passionate about my lifestyle of clean/ healthy eating, fitness and encouraging & uplifting others to recognize their personal potential. It brings me great joy to see others succeed and overcome obstacles. I want to set a good example and be a role model especially for young girls so they can grow up learning to love & take care of themselves in a healthy manner and respect their bodies accordingly.
Please share my message on your Social channels: