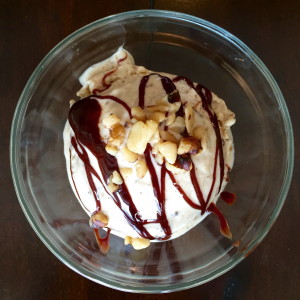 My kids are definitely ice cream-aholics.  They are always asking  for ice cream or milkshakes of some kind. It really drives me crazy. So I am continually looking for new ways to tame their sweet tooth in a natural, healthy way. This post is actually based off of my Banana-Cashew-Coconut Ice Cream recipe posted a couple of weeks ago.  I decided we needed another option and this one has a bit more pizzaz to it – and of course it's clean with no added processed sugars.  Oh what about the "chocolate syrup" you ask? It is actually  a raw creamed cocoa honey I found at my local farmers market. I love this stuff! It's an awesome replacement for the sugar and chemical filled syrups you find on your grocery store shelves. So you're not only reaping the benefits from the honey but it tastes amazing too! So they can have their ice cream and everybody's happy.  By the way, it's pretty darn good for a pre- workout or breakfast too!
---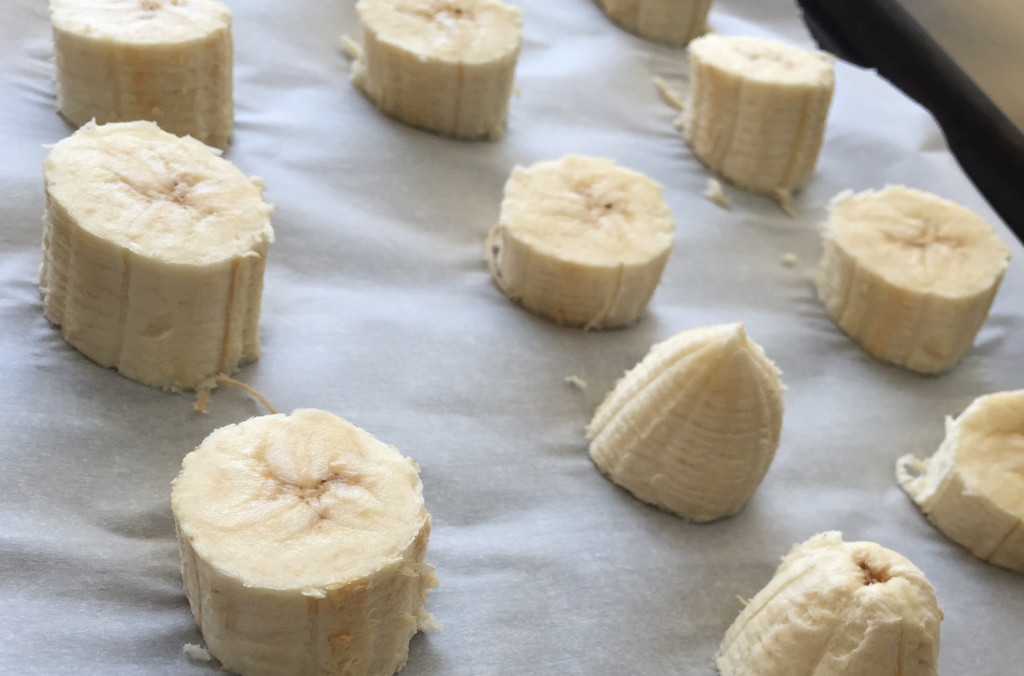 Quick tip: when freezing your fruit, always cut it into chunks, place on parchment lined baking sheet with space between each piece.  Place in freezer for an hour or two before using or transfer to freezer bags for later use.  I keep frozen fruit on hand so I can whip up a quick treat on demand.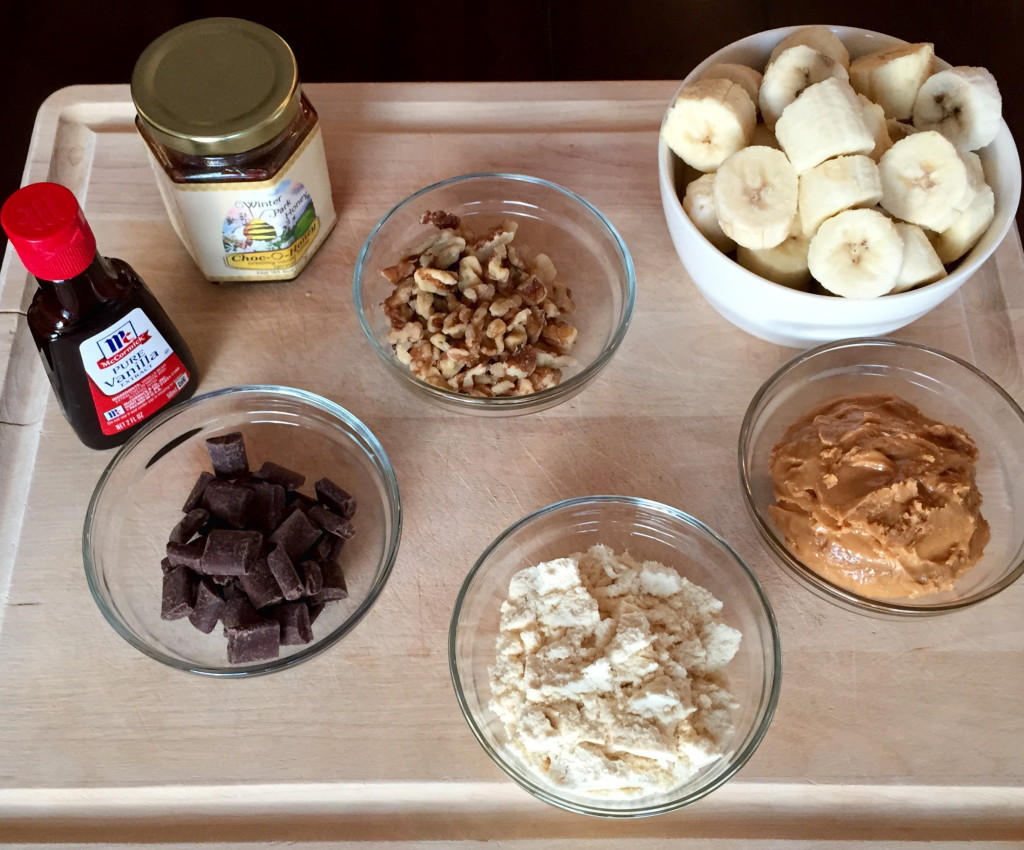 ---
Peanut Butter Banana Ice Cream Recipe
3 frozen bananas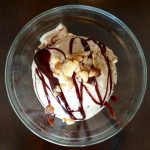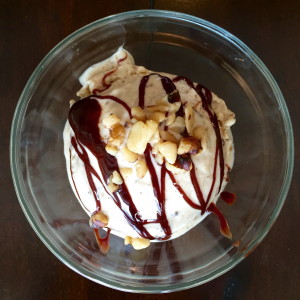 1 tsp vanilla
3 heaping TBSP (homemade) peanut butter
1 scoop vanilla protein powder (optional)
1/4 cup walnuts
1/4 cup dark chocolate nibs
creamed cocoa honey for drizzling
Blend the bananas and vanilla in your food processor until almost creamy. Add in the peanut butter and protein powder. Blend until creamy. Add in nuts and chocolate. Blend just until incorporated. I like to leave the nuts and chocolate a bit chunky.  Eat immediately or place in your freezer for 15 minutes or so to firm up a bit more.  Add more chopped nuts on top & drizzle with the creamed honey.
---
Please share my message on your Social channels: